You can apply for a grant of up to $300 if you are applying as an individual or $500 as a group i.e. sports team.  There is $10,000 available in this fund per year.
We want to help young people reach their potential and know that this doesn't look the same for everyone. Whatever your ambitions are, we want to hear about them. 

Our first ever funding round opened on 30 August 2019. You should have a decision about your application within six weeks.  

Whats the criteria?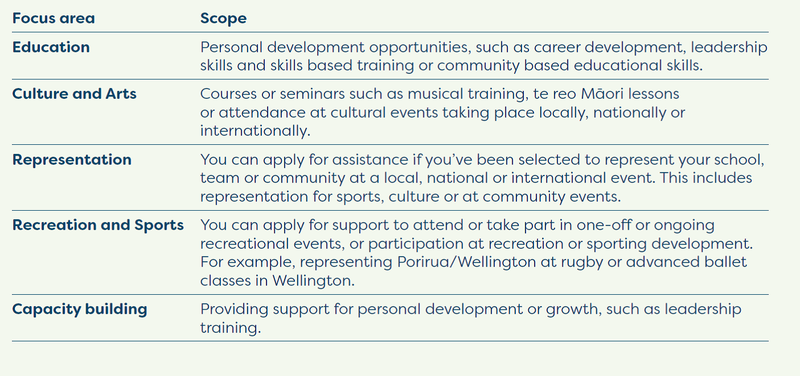 Ready to apply?
Download the application form!