How are applications assessed?
Your application will go through a process, which will include being assessed by a group of young people. The final decision will be made by our Grants, Awards and Events subcommittee. We'll be in touch with you throughout the process if we have any questions about your application. 
When we assess your application, we'll be looking at things like:
 How young people have helped develop your idea and how they will work with you throughout the project.

Your overall experience working with young people

How many young people will be reached and how the project will empower them
What sort of projects do we fund?
To give you an idea, here's some projects that we've funded previously:
Youthtown Super 10's tournament at Cannons Creek Park
The Super 10s tournament provided an alternative sporting competition for those students not selected to compete in their traditional interschool competitions and a great opportunity for them to be exposed to new sporting experiences.164 students across five schools competed in the tournament.
Clean up of the pump track at Titahi Bay School
Young people found lots of holes and water seepage, which was making it difficult to ride on and enjoy their track. The grant was used to repair the track – it's now used every as well as in the weekend!
Nature School's Bush Sprouts sessions at St Theresa's School
The programme worked with two groups of 24 children and identified environmental issues that were important to them. The sessions also empowered young people to take on leadership roles, and allows young people make their own decisions about how and where they learn and what project they would like to in the bush.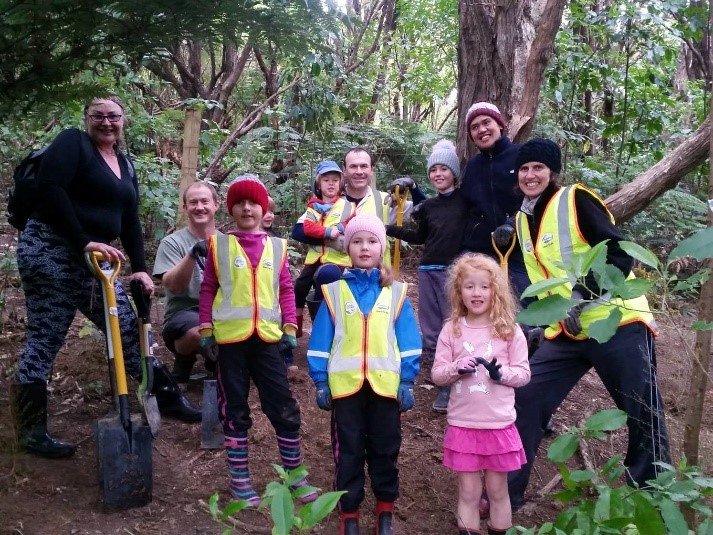 What's unlikely to be funded
Things that have already happened

Projects that promote religious, ethical, commercial or political views

Travel costs (unless they can be shown to be a vital component of children and young people engaging in the idea/project

Projects involving people over the age of 25

Projects that don't benefit young people living in Porirua