Arena events coming thick and fast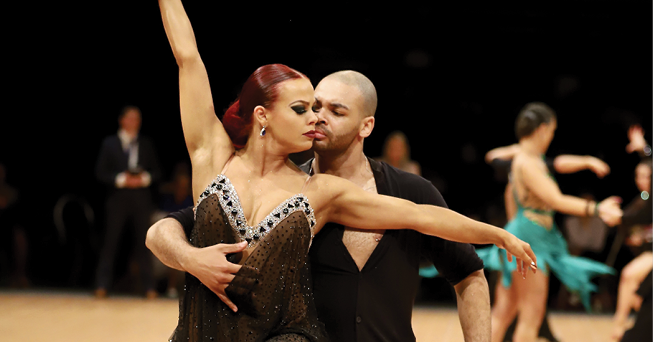 Ballroom dancing and bowls are among the events coming up at Te Rauparaha Arena, as Porirua's popular facility welcomes back visitors.
After a difficult two years due to the Covid-19 pandemic, Porirua Mayor Anita Baker says it's fantastic to see the Arena booked for a wide array of events.
"I can't wait to see Matariki and Love Local on again, and what they do for our city, but also welcoming visitors from across the country for what's bound to be wonderful occasions like the upcoming dance championships," she says.
The NZ Open One Dance Championships take place on Queen's Birthday weekend (4–5 June) and showcases a full two days of national and Latin American competitions, with competitors coming from as far as Invercargill and ages ranging from 5 to 85.
Tickets are available from ticketspace.co.nz and sessions run from 9am–5.30pm both days and in the evening, Saturday 7–11pm, and Sunday 7–10pm.
Mayor Baker admits her dancing is nothing to talk about, but she can't wait to see the style, flair and moves of the competitors.
"I'm sure it'll be amazing. So much time and effort goes into what they're wearing, and the practice that's put in, so I wish them all the best of luck during what I'm sure will be some intense competition."
From 11–18 June, the Arena will be kitted out for the 72nd New Zealand Indoor Bowls Championships.
Again, entrants will be here from across the country to take part in the open and masters sections of a sport that continues to swell in popularity.
On Sunday 19 June (1–4pm) Orchestra Wellington's Big Bash is on, bringing together hundreds of instrumentalists and singers from across the region for an afternoon of music-making.
The public have free entry to watch the rehearsal followed by the half-hour performance, from 3.30pm.
Coming soon:
Matariki: 24 June – 3 July.
Central Women's Basketball Group: July/August.
Love Local: 30 July.
Polyfest: 12 August.
1 Jun 2022