Awards season is upon us!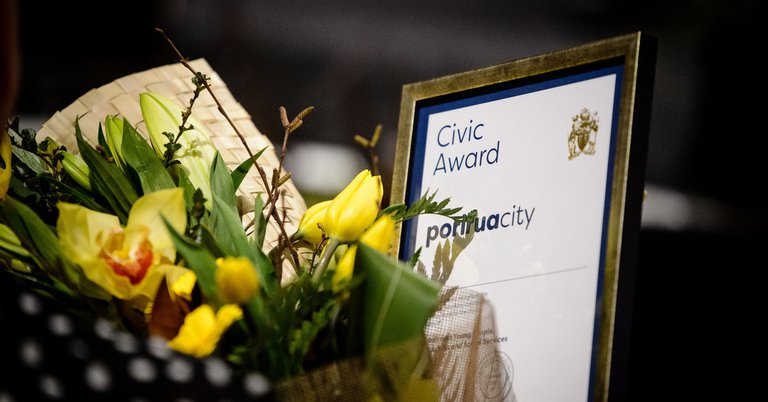 There are a number of awards in our city where we can celebrate passion, creativity, business and volunteers in our diverse communities. It is important to highlight this success in order to give our thanks and inspire others to achieve their goals.
Please go to the Awards in Porirua page on our website (poriruacity.govt.nz/awards) to find out more information and closing dates, some of which are coming up soon.
Porirua Civic Awards
These recognise citizens who have made a significant contribution to the city through leadership, inspiration or devotion to a cause.
Nominations close 30 April.
Porirua Mayoral Awards
These are for volunteers who supported the community through Covid-19. They recognise individuals who have gone above and beyond in their paid roles, or as volunteers, during the Covid response to help keep our communities safe.
Nominations close 30 April.
Wellington Airport Regional Community Awards
Wellington International Airport and the region's five councils come together to recognise the work carried out by community groups – the focus of the awards is to celebrate volunteers for their invaluable contribution to society
In 2021, the Porirua supreme and overall winner was WELLfed.
Nominations close 31 May.
______________________
Porirua Mayor Anita Baker says it's important to nominate people who have made marked difference in their communities.
"We've been doing it tough these past two years, so this is an amazing chance to focus on some of the positive things happening in Porirua.
"Tell us about some of the incredible mahi that has been happening, so we can inspire others."
Other awards to be aware of this year are the Porirua Youth Awards, The Wellys, the Wellington Gold Awards, and the Porirua Sports Awards. Keep an eye on the Awards page of our website in order to nominate.
19 Apr 2022