Bothamley Park wastewater pipe replacement project under way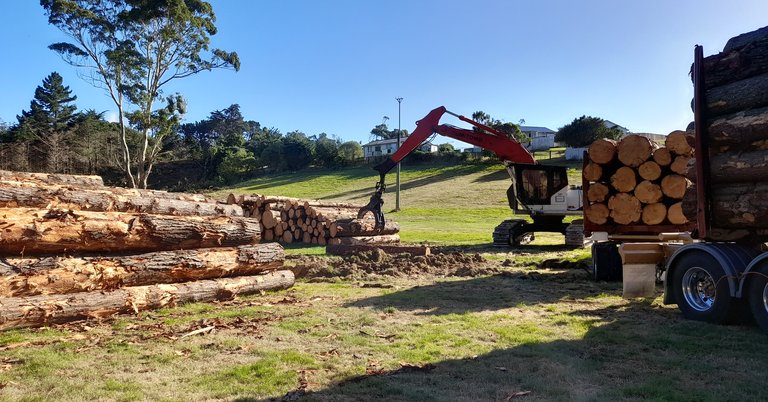 Porirua City Council contractors have begun removing about 500 pine and macrocarpa trees as part of a larger project to upgrade wastewater pipes that run through Bothamley Park.
Many of the trees were planted more than 50 years ago, meaning they are near the end of their life cycle. The logs are being harvested and sold to offset the cost of their removal.
The new pipes will improve water quality in Kenepuru Stream and reduce sewage overflowing into waterways. They'll be built with environmentally responsible materials that will last generations.
Removal of the trees will also allow more sunlight into Bothamley Park, open up areas for replanting, and improve the park's recreational activities such as walking and cycling paths.
Porirua Mayor Anita Baker says the pipe renewal is essential.
"As more houses are built for families that need them, this puts pressure on pipes.
"This work needs to happen so this part of our city will have infrastructure that will last for many, many years – and we know how necessary that is today. These pipes are made of polyethylene, a material that is longer-lasting and has the resilience we need in case of natural events like earthquakes.
"We know many in our community love walking, running and generally enjoying Bothamley Park for the open, green area that it is, but this is short-term pain for long-term gain."
The project is being delivered by Porirua Development, a partnership between Kāinga Ora, Porirua City Council and Ngāti Toa.
The track between Champion St car park and the blackberry harvest area is currently closed, and other tracks will be closed at various times. There will be some traffic impacts coming, but the public will be kept informed about these before they happen.
The pipe upgrades are expected to be finished near the end of 2024.
14 Feb 2023