Changes coming to Porirua City parking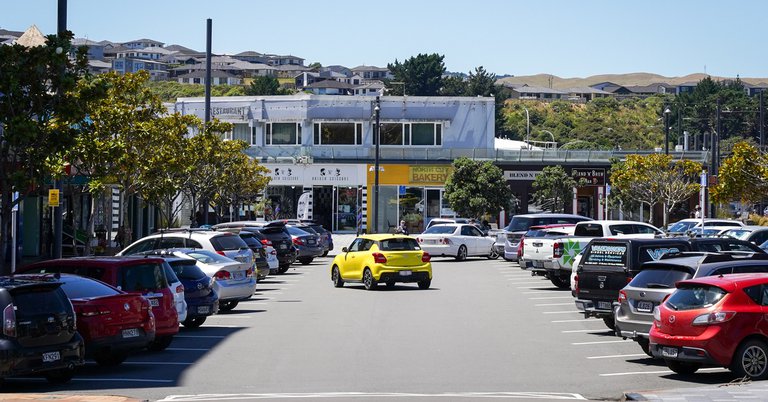 Paid parking is set to resume in parts of Porirua's central city, as a way to keep rates increases as low as possible.
New time limits and charges will apply in some areas from Monday 6 March. Paid parking was first introduced a year ago, then paused while the city worked through the impacts of the Covid-19 pandemic.
Porirua Mayor Anita Baker said the council had taken public feedback on board and simplified the parking system.
"We've increased the number of free parking spots in the city centre, and made the whole system easier to use," she said.
"For the free parks you don't have to register your plate at the parking machine, just park up and make sure you don't stay longer than the time limit.
"In all the paid parking zones, just follow the instructions on the machine or PayMyPark app."
Prices vary from $1 to $2 per hour, and there are various time limits. There are also a range of all-day paid parking options available for those who work in Porirua, capped at either $5 or $10 for the day.
Mayor Baker said the Council was aware people might not be happy to see paid parking back, but it was vital to help keep rates increases down in these challenging financial times.
"Without paid parking we'd need to put at least an extra one percent on top of the annual rates increase, and we don't want to do that in this financial climate.
"There's never been 'free' parking - you either pay for it through rates or rent. Now you only pay for what you use."
Another change to the system relates to social service agencies.
"We appreciate how important it is for people to be able to access vital social services, so we're working with those agencies to come up with bespoke parking solutions for their clients.
"This is important to us as a city, so we're committed to making these solutions work."
Mayor Baker said Porirua was also committed to responding to the climate crisis, and over time the ways we move around the city will change, so this is a step towards that national policy direction.
Paid parking applies Monday to Friday, 8am to 5pm. There is still free parking available in some places near the city centre.
Visit poriruacity.govt.nz/parking for maps and more detailed info.
23 Feb 2023