ChoctoberFest brimming with goodies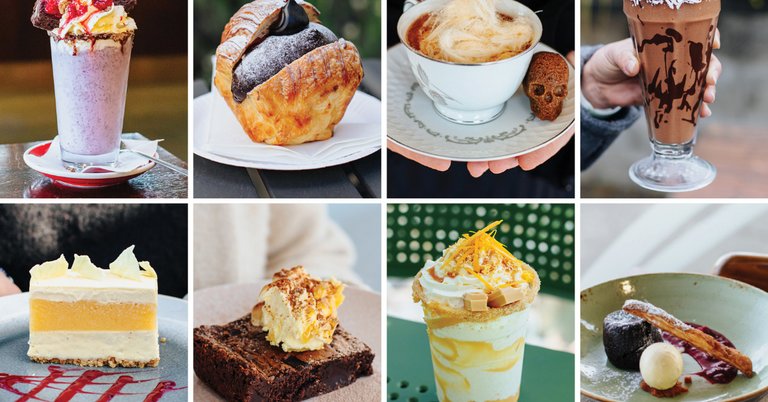 Porirua City Council has again partnered with Whittaker's to support our amazing local establishments and bring ChoctoberFest back for 2023.
Introduced last year, the festival of all things chocolate was extremely popular, with locals and visitors sampling thousands of delicious chocolate drinks and tasty baked offerings.
This year there are 22 local bars and cafés taking part, with 20 drinks on offer and 12 entries in the Whittaker's Bake Off competition.
The drinks will be available for all of October and the Whittaker's Bake Off will run from 1–15 October.
"ChoctoberFest is another way we can support our local businesses, so we're excited to have it back again for 2023," says Porirua Mayor Anita Baker.
As well as the participants vying for the best drink and baking, those buying and rating the tasty creations can also win some awesome prizes.
Up for grabs is a Whittaker's Factory Tour for you and three friends. There are also café vouchers and a year's supply of scrumptious Whittaker's chocolate to be won.
"We're over the moon to have Whittaker's supporting ChoctoberFest once more," says Mayor Baker.
Whittaker's CEO James Ardern says they love being part of the Porirua community as they expand to meet growing demand from Chocolate Lovers.
"As a family-owned company, we treasure our home and the people in it. We hope everyone has a lot of good honest fun celebrating good honest chocolate and supporting the other local businesses involved."
There is something for everyone – from drinks and baking, to alcoholic chocolatey offerings for those 18 and older.
How does a Raspberry Caramel Dream sound? Or maybe a Caramelised Ginger Nut? Or for the adults, a Coffee Porter Spider?
For all the details visit poriruacity.govt.nz/choctoberfest, and follow the official ChoctoberFest social media accounts to keep up with the action: @ChoctoberFestPorirua
26 Sep 2023