ChoctoberFest winners announced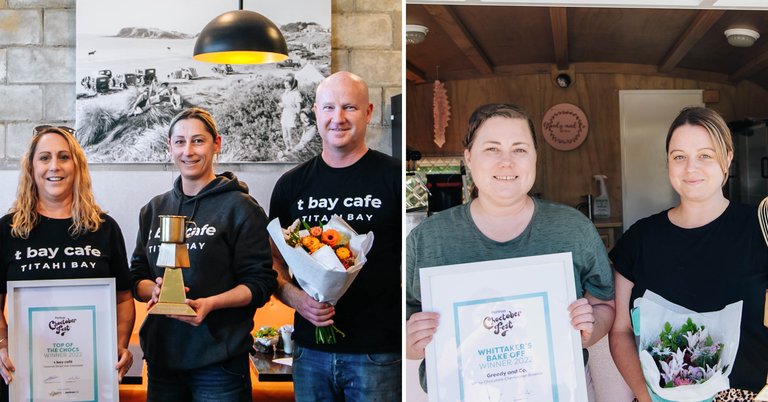 After tallying the 2457 ratings received for 26 delicious entries, the winners of Porirua's first ever ChoctoberFest have been found.
T bay café took out Top of the Chocs with their decadent Caramel Sliced Hot Chocolate, and Greedy and Co. topped the Whittaker's Bake Off ratings with their divine White Chocolate Cheesecake Brownie.
Congratulations to all the amazing Porirua cafés who served up such a variety of delicious treats during October, all featuring Whittaker's chocolate. And thank you to everyone who came and tried the yummy drinks and baked goodies.
T bay café owners Jeff and Anna said ChoctoberFest created a lot of buzz and brought new faces to the café.
"Just getting more people aware of us and drawn to the café is a massive help for a business like ours, as once people have come once they tend to then come back again and again."
Greedy and Co.'s owners Renee and Sarah loved that ChoctoberFest gave them a chance to get creative.
"It really helped our business over the school holidays as we are typically quieter then. It also got people out to Pukerua Bay that didn't know about us."
7 Nov 2022