Colourful upgrade for more Porirua Chorus boxes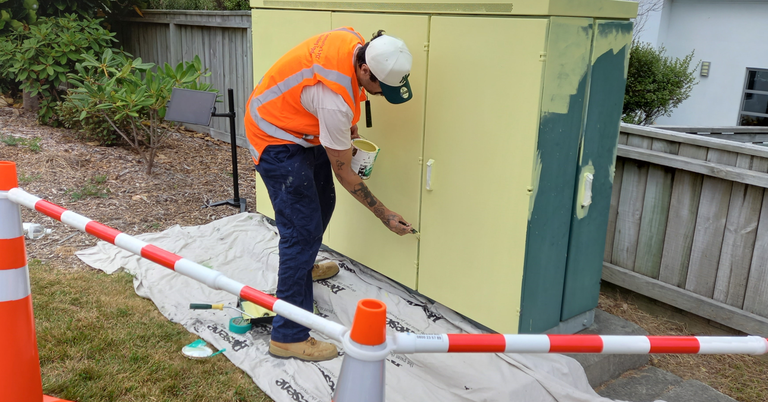 A Chorus cabinet in Aotea is receiving a makeover as the next round of public mural work gets underway in Porirua.
Local artist Leon Hohepa was chosen by the Aotea community to paint his pīwakawaka design onto the cabinet near the Jasmine Underhill Reserve entrance on Aotea Drive.
Under the Chorus Cabinet Art Programme, Chorus partners with Porirua City Council to support local artists to create stunning murals.
"Six designs were received for this cabinet mural and working with the Aotea Residents' Association team, the local community selected which mural would be painted in their village," says Porirua City Village Projects Co-ordinator Bill Inge.
The finished work should look something like this: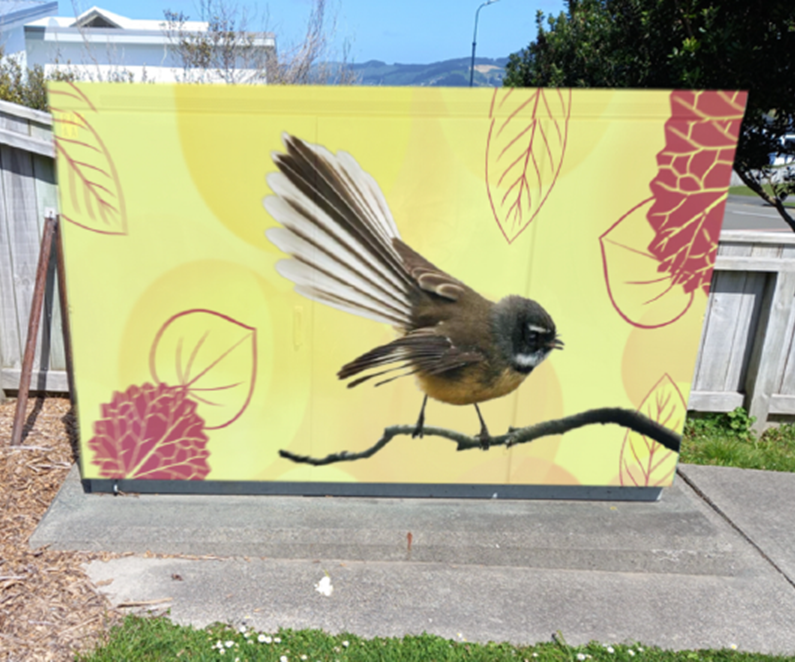 Another of Leon's designs was chosen by the Cannons Creek community for a second Chorus box on Mungavin Ave.
A third Chorus box on Tweed Rd in Paremata will also be painted this summer after the community decides on a design.
The number of murals around Porirua City has increased over the past 20 years since the Council chose a more colourful way to combat the tagging and graffiti that required constant and costly cleaning.
The murals being completed this summer will add to the already 138 spots around the city where murals have been designed and created by local artists and school students.
26 Jan 2023