Committee wrap - 1 September, 2022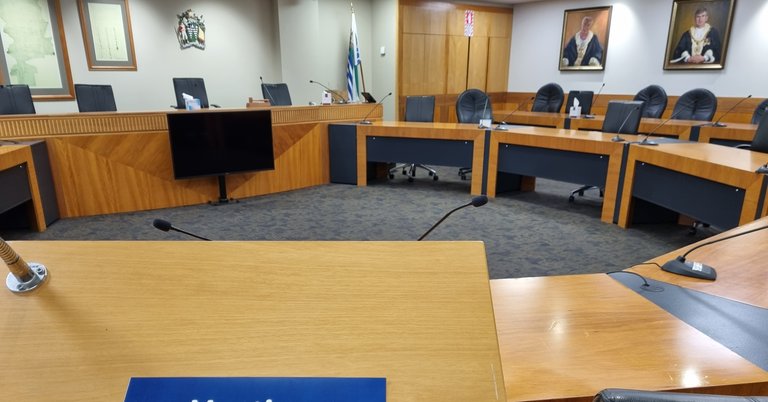 Committee Wrap – 1 September
Council's Te Puna Kōrero committee is the main committee responsible for implementing the city's strategic direction and framework. It usually meets fortnightly.
At this morning's meeting there were four items on the agenda. The decisions made will have to be confirmed by the full Council at its next meeting:
There was agreement for a temporary road closure along part of Grays Road for the Barefoot Triathlon Series on November 20, and of Mentor Lane, Tavern Lane and Bedford Court between November 24-25 for Creekfest 2022.
The committee discussed a report on additions and amendments to the Transport Bylaws schedules. This included some discussion around the recent changes in parking availability around Pascoe Ave in Mana, which will be included in a larger Parking Strategy due out in this financial year.
The Annual Report on Dog Control Policy and Practices was heard and included some talk about how Porirua dog owners are supported by Council to meet the requirements of dog ownership in the city.
A draft Managed Retreat Policy was widely discussed by the committee. This policy highlights areas in Porirua where houses may be most prone to rainfall-related flooding. The committee agreed to adopt the policy in principle and it will be included in public consultation before the next Long-term Plan is finalised.
Nobody requested to speak at the public forum this week.
You can read the agenda and full reports at poriruacity.govt.nz/meetings or watch the livestream of the meeting here: https://www.youtube.com/watch?v=Jb41hdbaPZg&list=PL0COG4gbk0tPfy1qd1PdNRlklIUSkQzKh&index=1
On the meetings page you can also see what meetings are coming up, with agendas posted a few days before each meeting. The public is welcome to attend most meetings and they are also livestreamed.
1 Sep 2022