Committee wrap - 18 August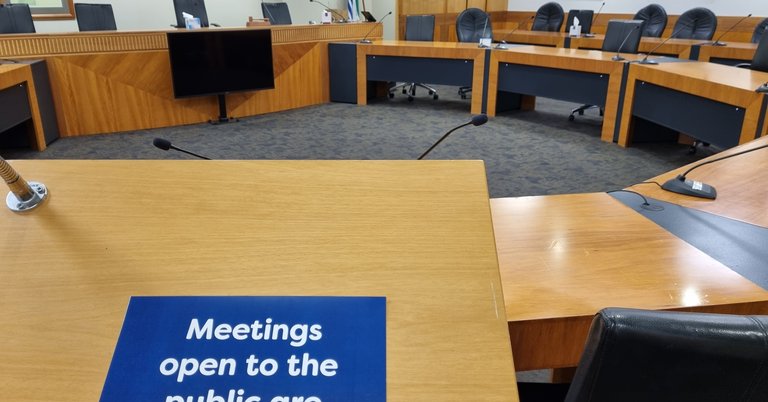 Council's Te Puna Kōrero Committee is the main committee responsible for implementing the city's strategic direction and framework. It usually meets fortnightly.
At this morning's meeting there were two items on the agenda. The decisions made will have to be confirmed by the full Council at its next meeting:
Calliope Park is to be renamed Matahourua Park. Renaming a park or reserve has to go through a process called gazetting, under the Reserves Act 1977. Today's unanimous decision comes on the heels of the recent change of Calliope Cres to Matahourua – Calliope was the name of the frigate that held Te Rauparaha captive and is thus considered offensive to mana whenua Ngāti Toa. There was discussion around the Council table about a future city-wide street naming policy, which will be developed then consulted on with the public. Some councillors also voiced a desire to have the names of "community champions" considered if parks or reserves are being named or renamed. (You can read more about this on our news page here: https://poriruacity.govt.nz/.../culturally-offensive.../)
There was a report on Council's major projects and how they are progressing, including Eastern Porirua Regeneration, Knowing Your Pipes, Central Porirua Wastewater Storage, and the Wi Neera to Onepoto Shared Pathway. There was some discussion about the latter, and there will be new Council on this project late in October.
Nobody requested to speak at the public forum this week.
You read the agenda and full reports at poriruacity.govt.nz/meetings or watch the livestream of the meeting here: https://www.youtube.com/watch?v=w9nXxQjtCI0...
On the meetings page you can also see what meetings are coming up, with agendas posted a few days before each meeting. The public are welcome to attend most meetings and they are also livestreamed.
18 Aug 2022