Council aiming to inspire young leaders with green message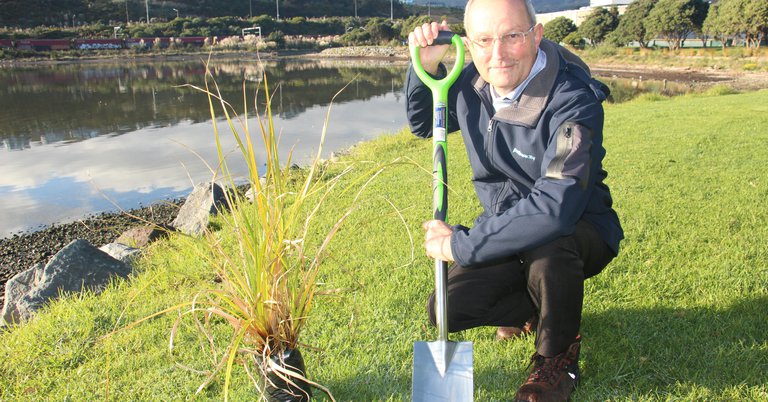 Strong environmental messages of the dangers posed by micro-plastics and the need to monitor our coastline will be shared with 150 young leaders of the future when they visit Porirua later this month.
Young people aged between 18 and 30 from all across New Zealand will be in Wellington between 27 and 30 June for the Aspiring Leaders Forum, an annual event designed to help mould and craft the leaders of tomorrow.
With the aim of inspiring future leaders with messages of environmental sustainability, Porirua City Council will be taking them to key spots around Te Awarua-o-Porirua Harbour, and getting their hands dirty replanting, picking up litter and helping regenerate these areas.
Porirua City Council Senior Advisor Harbour and Catchment Nigel Clarke said the visit on 29 June was a great opportunity to promote environmental awareness.
"Here in Porirua we are lucky to have a fantastic harbour that has benefitted from a dedicated effort to clean it up and make it a great place where wildlife can flourish and that people can use.
"However there is still work to be done to fully restore it to its former glory.
"This visit is a chance for us to kick start that process while also inspiring future leaders to take up the baton of addressing environmental issues in the areas of New Zealand they hail from, including those from Wellington. 
Clarke said he would be taking the visitors to harbour sites around the city centre; Paremata, Titahi Bay and Ivey Bay.
The regeneration project also fitted in with three of Porirua City's strategic priorities, Young People, Te Awaruao-o-Porira Harbour and Growth, Clarke said.
The young leaders' visit also provides a glimpse of some of the work planned for some key regeneration spots and the water courses in around the harbour, he said.
"We are currently working with the National Institute of Water and Atmospheric Research (NIWA) on a 'source to sink' project, looking at where windblown litter comes into our harbour from so we can prevent this from happening at the source.
"Everyone who lives and works around the harbour has a role in stopping litter from getting in our waterways.
"We are also looking at pipes that flow into the harbour to see what comes through them and work out ways we can catch that rubbish and pollution before it enters our inlet." 
24 Jun 2019