Council considers feedback on Porirua's Annual Plan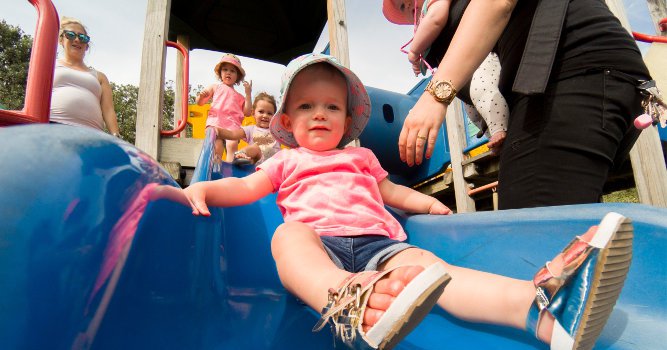 The Council agreed an average rate increase of 4.5% and this, along with the other decisions agreed yesterday, will go into the final Annual Plan 2017-18 for adoption on 28 June 2017. "The Council consulted on a rates increase of 4.9% and have worked to keep rates in check," said Porirua Mayor Mike Tana.
A City Development Rate, improvements to the city's Civic Building, Porirua's community bus Te Pahi and the Living Wage were among topics discussed on Thursday by the Porirua City Council, following feedback from 400 submitters on the Annual Plan 2017-18.
The Council voted unanimously against introducing a $1m City Development Rate, raising the rural differential from 0.7 to 0.75, and lowering the Uniform Annual General Charge from $420 to $390.
"My colleagues and I agree we should keep the status quo," Mayor Tana said. "We listened to all the communities that submitted to us and took their views into account."
"It's important the commercial sector has confidence that Porirua is a great place to do business – they are important for the growth and development of our city. We also want to ensure our decisions are based on robust principles and that we consider the costs versus the benefits for all ratepayers."
The Council deferred a decision to renovate the city's Civic Building in Cobham Court. The Mayor moved that the project instead be considered as part of the Long-term Plan (LTP) 2018–2038 to ensure the best decision is made.
"As this project involved significant costs (ranging from a $2.45m option, to $16.54m for a new building) the Council doesn't want to lock something in before exploring other options," he said.
The Council supported the continuation of Te Pahi for the 2017/18 year at an outside cost of $65,000 with the understanding that additional sponsorship will be necessary to ensure the bus's ongoing viability.
"I fully support continuing the bus," said Mayor Tana. "We know of a number of interested sponsors who will be locked in over the next few months. I agree that there have to be limits to ratepayer funding going into it, but am confident we'll get the support needed via further sponsorship and grant applications."
Te Pahi operates almost every day of the school year, and provides free transport to low decile schools, giving students learning experiences that they otherwise would not access due to high transport costs.
The Council received a significant number of submissions on the Living Wage and agreed that officers report back on a Remuneration Policy that includes affordability issues in time for consideration in the LTP. Council also agreed to adopt the principles of the Living Wage.
"I believe in the Living Wage and therefore I believe we must adopt its principles to move forward," said Mayor Tana. "We also have to manage our costs."
"As this is our first Annual Plan deliberation as a new Council, I'm proud of my Councillors and how we've worked together on behalf of ratepayers," said Mayor Tana.
9 Jun 2017