Council wrap - 15 December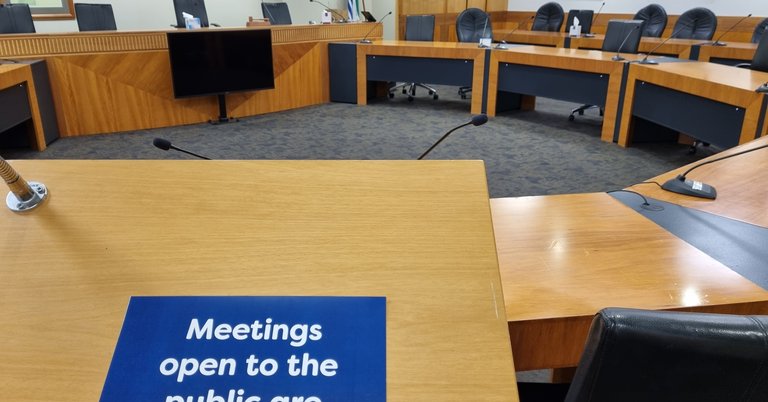 The final full Council meeting for 2022 took place this morning, 15 December.
Here is a wrap of the meeting:
The Council confirmed the decisions from the Te Puna Kōrero meeting from 1 December
It agreed to extend the lease for the Trust Porirua Brass Band for a short period before considering the paper on a longer lease extension early next year when there is more information about the band's options to find a new premises, and Council's plans for the location
Council also agreed for a review of the Reserve Management Plan for Arnold Park and Titahi Bay Beach reserves to be done, which will include public consultation, beginning early next year
Public consultation was also agreed on to learn about different opportunities for future use of Tireti Hall in Titahi Bay
Council agreed to proceed with the development of a new Wellington Region Waste Management and Minimisation plan, which will cover the period from 2023-2029
And finally, Council agreed to adopt the draft Wellington Region Triennial Agreement 2022-25, which needs to be entered into by 1 March after each local body election.
There were three different speakers during the public forum:
A resident who has lived on Kahu Rd in Paremata for 18 years spoke to the Council about her concerns about drivers speeding around a sharp corner on the road
Dennis Makalio spoke on behalf of the Mongrel Mob about their desire to include gang insignia on headstones at Whenua Tapu Cemetery
The Porirua Brass Band chair spoke in support of Council reviewing and extending the lease of their building.
You can read the agenda and full reports at poriruacity.govt.nz/meetings or watch the livestream of the meeting here: https://www.youtube.com/watch?v=Hm33u63_obs&list=PL0COG4gbk0tPfy1qd1PdNRlklIUSkQzKh&index=1
On the meetings page of our website you can also see what meetings are coming up, with agendas posted a few days before each meeting. The public is welcome to attend most meetings and they are also livestreamed.
15 Dec 2022