Council wrap - 22 September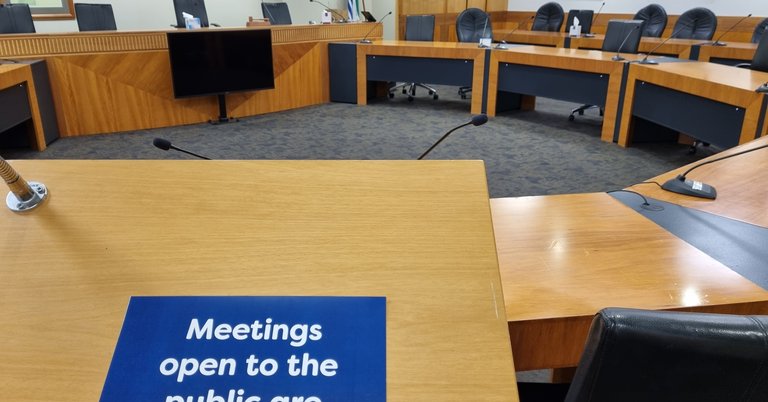 A meeting of full Council took place this morning, 22 September. This was the last full Council meeting for this triennium.
A wrap of the meeting:
The Council confirmed the decisions made at the last Te Puna Kōrero committee.
An update was provided on progress of the Draft Annual Report, with councillors asking questions around gathering of data relating to drinking water supply and wastewater complaints.
Council Chief Executive Wendy Walker provided a brief end of triennium report, noting how the Covid-19 pandemic had been a dominant factor during the term. She highlighted the completion of the link roads connecting to Transmission Gully and the Streamside Planting Programme, which was recognised at the 2022 Local Government New Zealand Excellence Awards.
Both Ms Walker and Mayor Anita Baker thanked the councillors and Council staff for their hard work and commitment during the term.
Ngāti Toa Kaumatua Taku Parai also reflected on the term, noting the success of the iwi and Council working together to change the name of Calliope Street to Matahourua Crescent.
In the public forum there was a presentation from Marcus Newton-Howse, representing the Pōneke chapter of climate action group 350 Aotearoa. The group is approaching all councils in the Wellington region, asking them to commit by June 2023 to installing or investing in sourcing local renewable energy to provide all necessary power for the running of every council-owned buildings – ideally by using solar panels.
You can read the agenda and full reports at poriruacity.govt.nz/meetings or watch the livestream of the meeting here: https://www.youtube.com/watch?v=TBfSSVD_fKg&list=PL0COG4gbk0tPfy1qd1PdNRlklIUSkQzKh&index=1
On the meetings page of our website you can also see what meetings are coming up, with agendas posted a few days before each meeting. The public is welcome to attend most meetings and they are also livestreamed.
21 Sep 2022