Council wrap - 25 August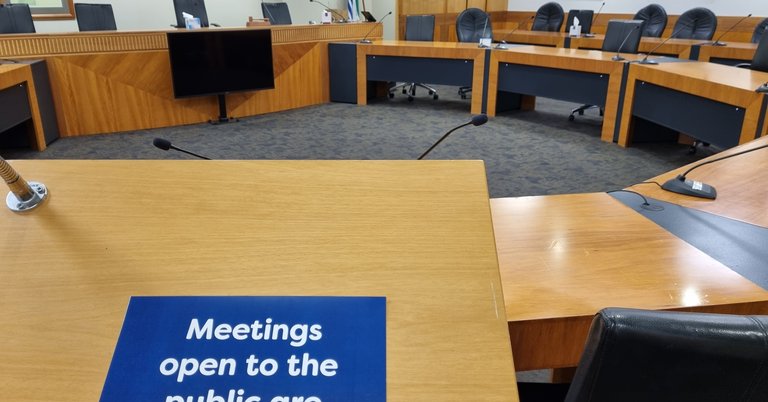 A meeting of full Council took place this morning, 25 August.
A wrap of the meeting:
An update was given on the Wi Neera to Onepoto Shared Pathway and Coastal Resilience Project, with the Council agreeing that the project continue in two stages - focusing first on the coastal resilience work to benefit the harbour, then seeking consent for the shared pathway once issues relating to land ownership are resolved.
Councillor Euon Murrell, coming to the end of his fifth term, gave an entertaining valedictory speech. At times emotional, Cr Murrell said he had loved his time around the table and despite having differences on issues, had made lasting friends of many of his colleagues. Bringing down the Canopies, the building of Te Rauparaha Arena and Waitangirua Park, and watching the regeneration of eastern Porirua, were among the things he was proud to be involved in. "It's been a huge honour and a privilege to be here," he said.
Nobody requested to speak at the public forum this week.
You can read the agenda and full reports at poriruacity.govt.nz/meetings or watch the livestream of the meeting here: https://www.youtube.com/playlist...
On the meetings page you can also see what meetings are coming up, with agendas posted a few days before each meeting. The public are welcome to attend most meetings and they are also livestreamed.
25 Aug 2022