Downer NZ commit to harbour planting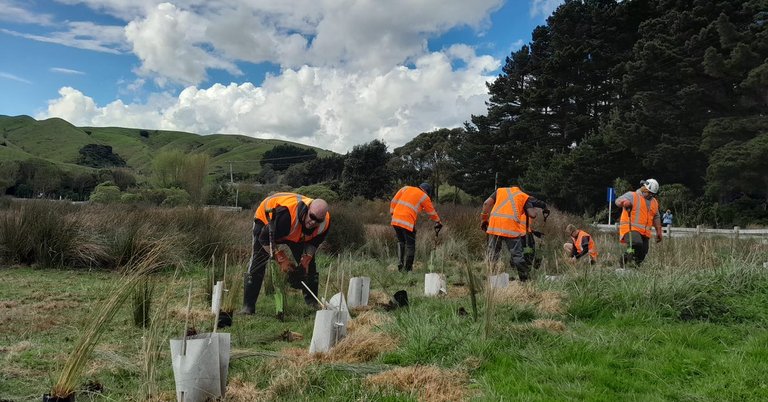 About 20 people turned out for a planting session at Motukaraka Point today – the first session in what will be an ongoing partnership between Porirua City Council and Downer NZ to restore part of the Pāuātahanui Inlet.

Downer has volunteered to be a kaitiaki of the Motukaraka Point area as a long-term project, working alongside Council teams. Today the volunteer team planted more than 1400 Oioi and sea rush plants, which will provide an ideal shelter and quiet place for birds once fully grown.

Other work over the duration of the project will include weed control and removal, and pest control monitoring.

Council has partnered with several different groups to restore different parts of Pāuātahanui Inlet. This work complements the wider Te-Awarua-o-Porirua Harbour restoration programme, and will focus on regenerating the salt marsh areas that have been degraded over the years due to roading and housing developments.
9 Sep 2022