Free event to celebrate Movin'March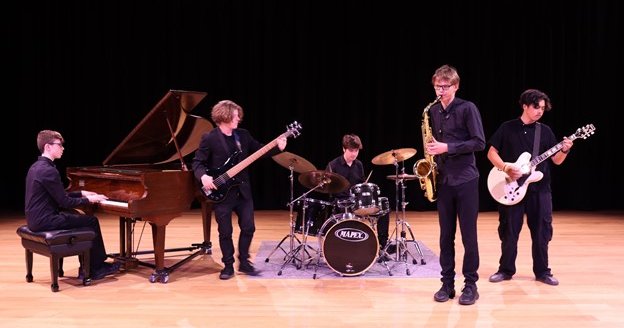 Porirua City is joining Greater Wellington to celebrate Movin'March by kicking off the month with a free sausage sizzle and live music in Cobham Ct.
Movin'March is organised by Greater Wellington to encourage schools and whānau across the region to get active to and from school during the month.
Walking, scootering and biking to school increases independence, physical and mental health, decision making and road safety skills for our tamariki. It also reduces car chaos at the school gate in the mornings and afternoons!
With March just around the corner, we are inviting the public to come down to Cobham Ct on Thursday 2 March from 4-6.30pm. There will be a free afternoon of fun with smooth tunes from Aotea College's own The West Coast Modern Groove Club, who will be onstage from 4.30pm.
For those with a rumbly puku, the Ngāti Toa Sea Scouts will be on-hand at the barbecue cooking up a free sausage sizzle. The talented folk from Making Faces will also be there from 4-6pm offering free face painting.
Make sure to check out our Facebook event listing here.
Anyone interested in participating in Movin'March can find all the information they need on the Greater Wellington website here.
22 Feb 2023