Free festive fun for the whole whānau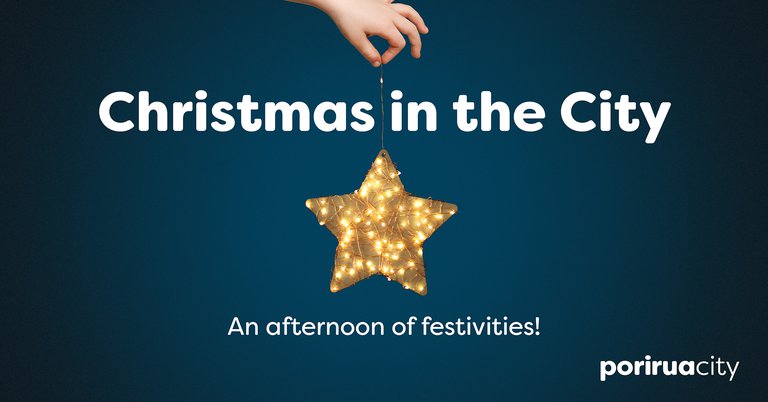 Christmas fun is returning to Porirua City.
After a hiatus due to a certain pandemic, a reason for optimism is around as Porirua looks forward to the festive season getting ever-nearer.
To help usher it in, as many look forward to a well-deserved break and time with whānau and friends, the free Christmas in the City event will take place at Te Rauparaha Arena on Saturday, 3 December, from 10am to 3pm.
You can make a start on your Yuletide shopping with a selection of local artisan market stalls in the Arena corridor and there will be food options on the day.
Most importantly, this is a chance to have some free fun – check out the silent disco, indoor mini golf, bouncy castles, giant indoor games, face painting, arts and crafts stations, Christmas-themed competitions, and more.
The man in the red coat and the white beard is also rumoured to be making an appearance so don't miss the chance to see him between 10am and noon, and then again from 1pm to 3pm. Make sure he hears those Christmas wishes, if you've been good. Our friends at Crafthouse will capture the moment you or the whānau meet Santa and provide a photo you can take away.
Porirua Mayor Anita Baker says it's wonderful to be able to put an event like this on again, to help put a cap on what's been a busy and often-draining year.
"I think we're all looking forward to the end of the year rolling around after some testing times here in Porirua, and across the country.
"It might sound trite, but Christmas in the City is one way we can put a smile on the dial of some of our residents, bringing people together for what I'm sure will be a fun day."
Social calendars are filling up so put 3 December aside for free family fun and a chance to support local for the beginning (or last!) of your Christmas shopping.
29 Nov 2022