Hands-on Council work experience for Porirua rangatahi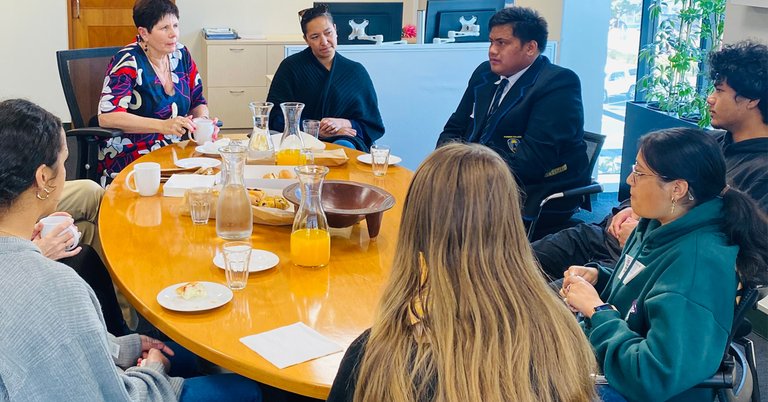 There are temporary new additions to some teams within Porirua City Council as the next round of the Mahi Rangatahi work experience programme gets underway.
Piloted in 2022 with students from Aotea and Porirua colleges, this year the number of participants has increased from six to eight and has expanded to include Mana College.
This year's intake of students started in late April as term 2 began and will wrap up in time for the July school holidays. They will spend one day each week in their chosen roles.
Mahi Rangatahi aims to provide real-world work experience for young people in Porirua, including developing a CV, applying for a job, having an interview, as well as the actual hands-on experience of the chosen job.
Council introduced the programme after responding to feedback from local schools on what would be most beneficial for their students.
"Putting children and young people at the heart of our city is a strategic priority for Council, and this programme works towards that goal," says Council General Manager Community and Partnerships Reuben Friend.
"We're pleased to welcome Mana College into the programme and provide opportunities across Council for the students involved."
This year the students are taking on roles from Maintenance Serviceperson and Fitness Attendant to Business Technology Support Analyst and Economic Development Co-ordinator.
Some of them also met with Porirua Mayor Anita Baker and Deputy Mayor Kylie Wihapi last week for morning tea and a chat about the programme.
The students are assigned a mentor for their time in the programme, and work under a relevant manager in each team.
When the programme wraps up, each manager will provide the student with a reference to help them into future roles.
Council also receives feedback from the students, parents, managers, mentors, and career advisors so the programme can continue to improve.
23 May 2023