It's picnic time for teddy bears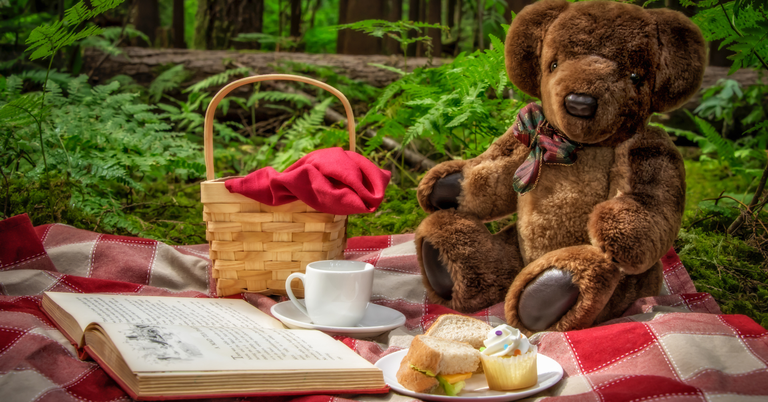 The big day out for Porirua teddies has arrived, with five different teddy bear's picnics happening around the city at the end of March.
The family fun events include an hour-long outdoor story time session with Wellington children's author Helen Vivienne Fletcher, children's book giveaways and some yummy teddy biscuits.
Littlies and their whānau are encouraged to bring along a picnic rug, some tasty kai and of course their favourite teddy to hear some wonderful stories, all for free!
Fletcher will be joined by her disability assistance dog Bindi – a five-year-old Labrador who loves soft toys, cuddles and can fit three tennis balls in her mouth at once.
Fletcher, who is also a playwright and spoken word poet, loves telling stories and is always excited when people want to read or hear them.
Each of the five picnics will be held outdoors near Porirua's five different libraries on different days and are best suited for some of our youngest residents, aged between two and eight years old. The events are designed for parents and caregivers to enjoy with their little ones, so please, no drop offs.
Dates
Wednesday 22 March, 4pm – on the grass beside the playground on Tavern Ln near Cannons Creek Library
Thursday 23 March, 4pm – beside Whitby Village Playground outside the Whitby Library
Saturday 25 March, 11am – Wairaka Reserve Playground by Pukerua Bay Library
Sunday 26 March, 3pm – south end of Te Rauparaha Park by the skatepark outside Pātaka
Tuesday 28 March, 11am – on the grass outside Titahi Bay Library.
More information about each picnic can be found on the Porirua City Facebook events page.
14 Mar 2023