It's Tokelau Language Week!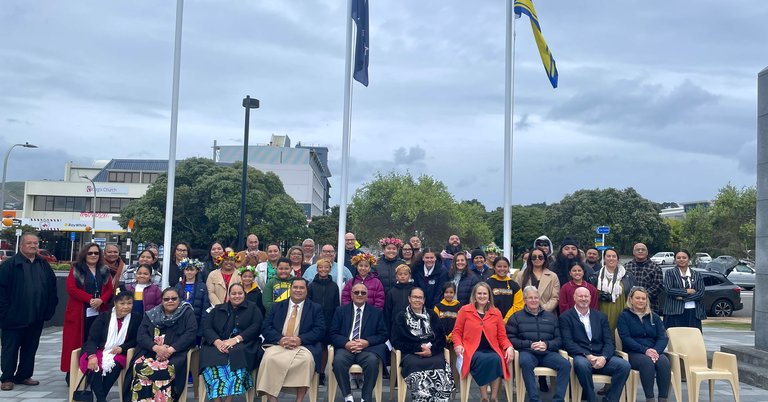 Fakamālo atu kia te koutou uma, greetings everyone! Welcome to Tokelau Language Week!
This is the final language week for 2022. This year the theme for Te Vaiaho o te Gagna Tokelau is 'Halahala ki vavau, ka eke mau ki pale o Tokelau', which means 'To plan for the future is to understand the past'.
The theme connects to the overall theme for this year's Pacific language weeks of sustainability and coincides with the launch of the UNESCO Decade of Indigenous Languages.
This morning the Tokelau flag was raised in Porirua, with a speech by Onepoto General Ward Councillor Moze Galo, and attended by members of the local Tokelau community.
Did you know that more than 7000 Tokelau people live in Aotearoa? And almost half of the community is in the Wellington region?
25 Oct 2022