June is Porirua Business Month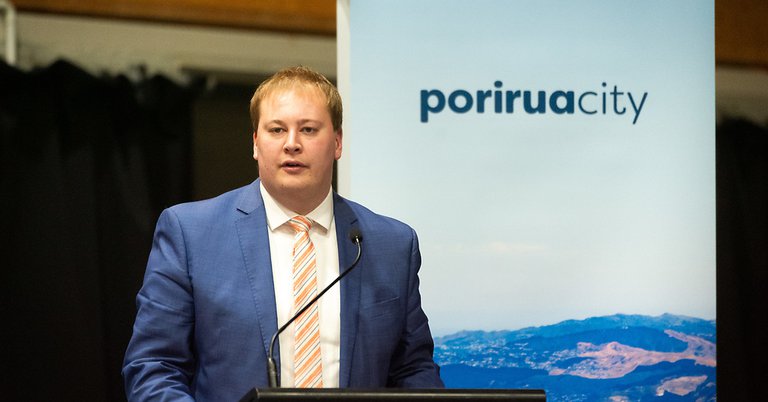 Porirua Business Month takes place in June with six free events that promise to support, inspire, and help businesses grow their market share.
Renowned economist Brad Olsen will wrap up the month with an insightful look into Porirua's economic future.
Porirua Mayor Anita Baker says one of the ways in which we can return to some semblance of normality is to come together for business events that help rejuvenate our local economy.
"Covid-19 has had a huge impact on how people shop and do business, and Porirua Business Month is part of Council's response to help our innovative small business community thrive with practical events and tools," she says.
"Our local businesses are the lifeblood of our community and during Porirua Business Month we want to support and celebrate our existing businesses, as well as encourage new ones."
Register your seat for these hot ticket events at poriruacity.govt.nz/business/porirua-business-month
Women in Business
8 June, 6–7.30pm, Pātaka Art + Museum
Hear from three successful local wāhine who will share their journey in business. Join us for Q&A and a chance to network over nibbles afterwards.
Getting your business or idea online with Shopify
14 June, 6–8pm, Pātaka Art + Museum
Porirua City Council and Shopify present an introduction to e-commerce and Shopify.
Shopify E-commerce Health Checks
15 June, 9am–4pm, Pātaka Art + Museum
Schedule a one-on-one 45-minute meeting with Shopify community experts who will examine your online store and provide helpful feedback. These meetings are open to anyone with an online store.
Porirua Shopify Meet-up
15 June, 6–9pm, Pātaka Art + Museum
Come out to this meet-up to network with other Shopify merchants.
Business after 5
22 June, 5.30pm onwards, Supply Room, 105 Mana Esplanade, Mana
Porirua Chamber of Commerce and Porirua City Council are hosting a Business After 5 event with a special guest, a Q&A session, and networking opportunities.
Economic update with Brad Olsen
23 June, 10am–12pm, Pātaka Art + Museum
Economist and Infometrics director Brad Olsen will give an economic update on Porirua and share his thoughts on the next 10–20 years. There'll be a Q&A session and networking opportunities.
16 May 2022