Libraries a place to connect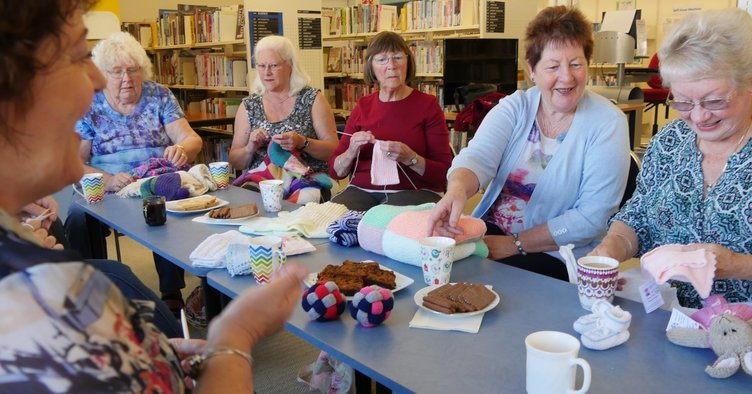 Porirua City's five libraries are more than a place to borrow books, CDs and DVDs. They're also places where people of all ages can meet and connect with others in their communities.
Recognising that, our libraries have a range of programmes and activities for adults who are looking to learn a new skill or get to know others who live in their neighbourhood.
"Libraries play a vital role in providing a place where residents can meet and connect with others, free of charge," says Porirua City Libraries Manager Brian Anderson.
"While we have many popular programmes for children and young people in our city, it is just as important to provide something for older adults who live in Porirua."
Tech support
Trying to get your head around a new device? The Porirua City Centre Library and Digital Inclusion Alliance Aotearoa offer free courses to help those who need technology/digital support.
The courses help participants to navigate websites, apps, online shopping, and stay in touch virtually with the grandkids.
Book clubs
For those wanting to have a good discussion about what they've read and connect with fellow book lovers, the city centre, Titahi Bay and Whitby libraries all hold informal monthly book clubs.
The book clubs focus on a different theme each month, such as time, music or crime, or you can just bring along whatever you're reading and chat about it.
Knitting and crafts
Whitby and Titahi Bay libraries offer regular 'yarn' sessions, for people to bring along their knitting, crochet, embroidery, hand sewing, tatting or anything that involves yarn or thread and join others working on projects, sharing ideas, tips and patterns.
Board games
If you can't make a particular session, you are welcome to spend some time in any of the libraries playing one of the many board games on offer with a friend.
Visit porirualibrary.org.nz for library locations, opening hours and more information about what's happening, or call 04 237 1533.
15 Nov 2022