Long-term councillor calls it quits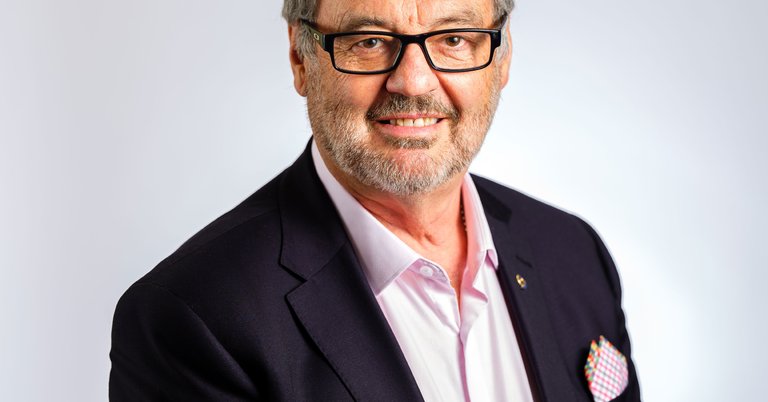 Councillor Euon Murrell has left the building.
The five-term Porirua City councillor gave his valedictory speech at a meeting of the full Council last Thursday, bidding colleagues past and present farewell in trademark honest and unflinching fashion.
He said he was asked by Business Porirua's Mandy Natusch to stand for the 2004 local body elections and it didn't take long before he was introduced to the sharp edges of local politics.
"I got elected and quickly realised there were a lot of strong-minded councillors and big egos around the table.
"Somehow I got nominated to be deputy mayor [for the 2004-07 term] and after a vote it was 7-7 with Litea Ah Hoi. Our names got put into a paper bag and I was drawn out – that's how it was."
Some of the areas Cr Murrell was most proud of being involved in since 2004 were the removal of the Canopies and redevelopment of the city centre, the building of Te Rauparaha Arena, and developing asset plans for the city. He said the regeneration of housing in eastern Porirua is one of this Council's biggest achievements in the past 20 years, along with the closer relationship with mana whenua Ngāti Toa.
He was, however, disappointed that the Council could not make a performing arts centre a reality, and held concerns over housing intensification.
Arguments and disagreements around the Council table were commonplace, he said, considering his colleagues' different backgrounds and politics, but he counts many former and current elected members as friends today.
"All of the councillors I've sat with have had the best interests of the city at heart.
"I've lived here since the 1970s and have always believed that Porirua is a special place – there is something about this community that is just amazing.
"It's been a huge honour to be here. I'll miss it, but you get older and life goes on."
Cr Murrell will officially end his tenure on Council this week, chairing the meeting of the Wastewater Treatment Plant and Landfill Joint Committee.
30 Aug 2022