Make sure your dog's up to scratch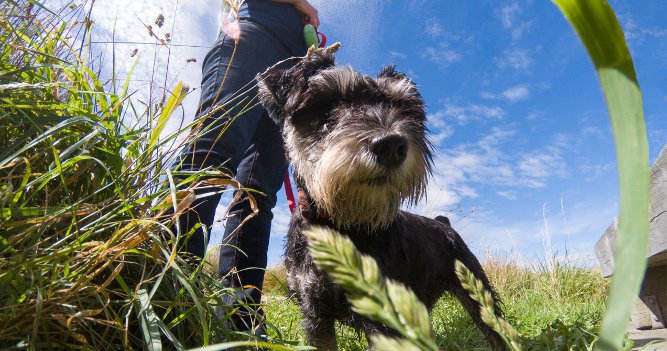 Above: Dog walker.
Love your dog? Then make sure it's registered by 1 July this year.
All dogs aged over three months must be registered and reminder letters are going out to all dog owners in June.
Your registration fee helps us provide a service for the whole community, because while your dog is a great benefit to you, not everyone loves them. They also bring some risks for our community, such as barking, roaming and fouling.
A registered and tagged dog is more easily identified and can be returned to owners quickly. Your dog must also be micro-chipped within two months of first being registered. You can have this done by your vet, through our animal control team.
You can re-register your dog online, but if you are registering your dog for the first time it must be done in person at the main administration building in Cobham Court.
You can get a discount on your fee by having:
your dog desexed and providing us with a certificate (desexed dogs are less likely to roam, tend to be less aggressive and generally lead a healthier life – talk to us about low cost de-sexing programmes in your area)

Responsible Dog Owner status – applications for this must be in before 1 June

a current obedience certificate and providing us with a copy.

You can spread your registration fee over several automatic payments between January and May each year. If you're interested, please talk to us about setting this up before January next year.
Our dog control team has successfully trialled education visits for dog owners this year and we've also been campaigning to encourage dog owners to pick up after their dogs.
16 May 2017