Making a stink about disposable nappies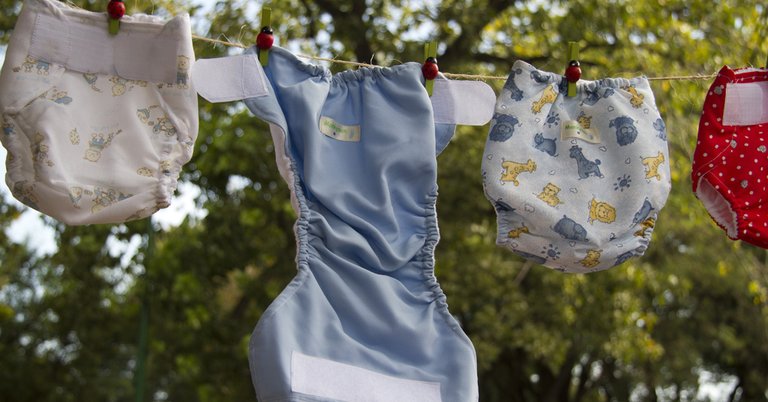 This week we're talking about the waste created from cleaning up after our little people. About 12 per cent of all domestic waste sent to landfill is made up of disposable nappies.
It takes two years for a banana skin to decompose, and 450 years for one disposable nappy to decompose – or a sanitary pad for that matter.
In their first two-and-a-half-years, one baby will go through about 6,000 nappy changes – if all of those are disposable nappies then that makes up about half of a household's waste! With the average disposable nappy costing about 50 cents, that is $3,000 going straight to landfill.
You can save money and reduce the amount of rubbish going to landfill by using cloth or reusable nappies. A good quality nappy can be washed about 300 times or more. With the average cloth nappy costing $35, that's savings of about $2,000.
In these days of online buy, swap and sell websites and pages, it's easy to find good quality second-hand reusable nappies – which means even more money saved!
Modern cloth nappies are a far cry from the cloth nappies of old. They are super easy to use, have an integrated waterproof outer layer and feature either a velcro fastener or snap domes for quick changing.
They also come in all sizes, loads of funky designs, double-layered for that all-important night nappy, and there are reusable products suitable for swimming too.
12 Apr 2023