March is the time to enjoy our parks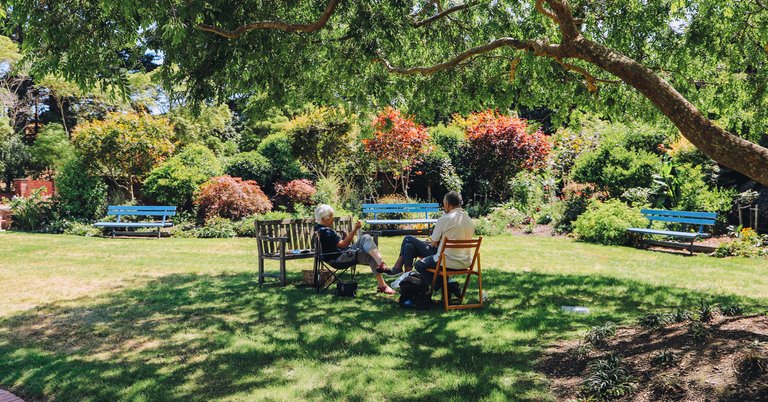 What better time to discover Porirua's many parks and playgrounds than during Parks Week?
This year Parks Week runs 4-12 March. It highlights the important role that parks play in creating liveable cities and thriving communities - spending time in parks and open spaces positively influences our wellbeing.
We are spoilt for choice in Porirua when it comes to green spaces, with the city boasting 950 hectares of parks and reserves, plus more than 100km of walking tracks.
For the young and young at heart, there are more than 40 playgrounds dotted around the city – have you visited them all?
To celebrate Parks Week and to acknowledge how these spaces can be fantastic for wellbeing, Porirua City has organised a series of free one-hour outdoor yoga sessions, located in stunning spots all around our beautiful city.
The sessions are at various times of day – some are for all ages, while others are reserved for yogis aged 16 and over.
There are different yoga studios running the sessions: Elements Yoga, Titahi Bay Community Yoga, Ti Kouka Yoga, Pacific Flow Yoga and Beyond Yoga. The sessions run by Arena Fitness will be Les Mills Bodybalance classes.
While the sessions are free, registrations for each are required so the instructor has an idea of numbers and can make contact if any of the details change. The link to register is available in each of the Facebook event listings below:
Find out more about all the different parks, reserves, skate parks, playgrounds and natural spaces Porirua has to offer on our webpage here.
2 Mar 2023