Meet the waste minimisation team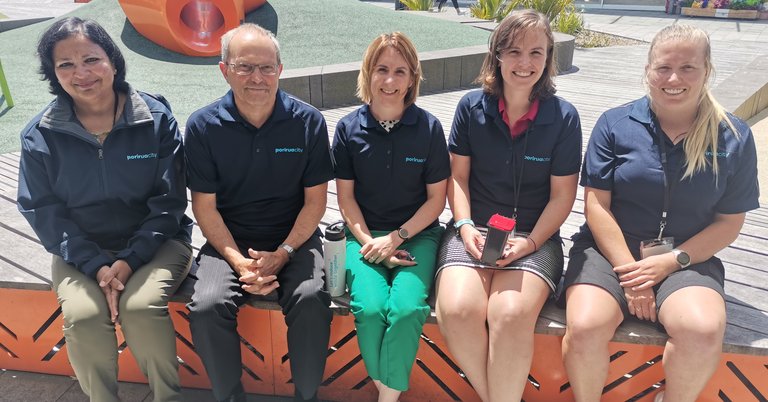 Did you know Porirua City Council has a waste minimisation team? This new team has been tasked with reducing the amount of waste our community sends to Spicer Landfill.
They are working on some awesome projects to support Porirua's businesses, schools, households, community groups and events on their waste minimisation journey.
This will be done through education programmes and campaigns and setting up new facilities and services. The team will also support waste minimisation within Council, so that everyone is playing their part.
Minimising waste has many benefits for us and our environment, including:
Saving money, by reducing what we buy and reusing what we have – this also cuts down on the number of rubbish bags we need to buy!
Using less of the Earth's resources, because we are reusing what we have instead of buying more things
Saving space in our local landfill.
If you want to get in touch with the waste minimisation team about any of their initiatives, reach out at reducewaste@poriruacity.govt.nz
For more information about waste minimisation in Porirua, check out our dedicated webpage.
1 Feb 2023