New art shares message of hope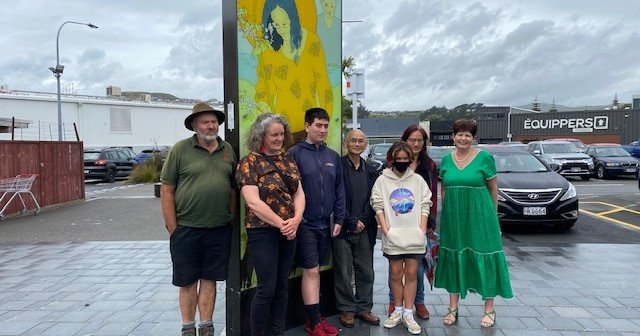 A message of hope and connection is behind the latest art on display in the lightboxes in central Porirua.
The project, titled Beacons of Gaia ki Parirua aims to recognise the great things happening in this wonderful place, says creator, Porirua artist Ruth Robertson-Taylor.
"I wanted to make a work that celebrated the many people in Parirua (often referred to as Porirua), to celebrate the work of so many to protect our environment and to enact it in a way that grows community," she says.
"I wanted to reference the stained glass I loved as a child and create symbolic portraits that spoke to the moral and visionary nature of the people I was celebrating.
"As the portraits will be shown in summer and rarely backlit, I wanted them to be colourful and light. After all the challenges of the last few years I hope the community finds the work a positive story of hope and connection."
The three lightboxes in the spine of Porirua's CBD, Te Manawa, showcase the work of local artists – with a new artist featured every six months. Robertson-Taylor is the second artist to have work displayed.
15 Dec 2022