New children's area for Whenua Tapu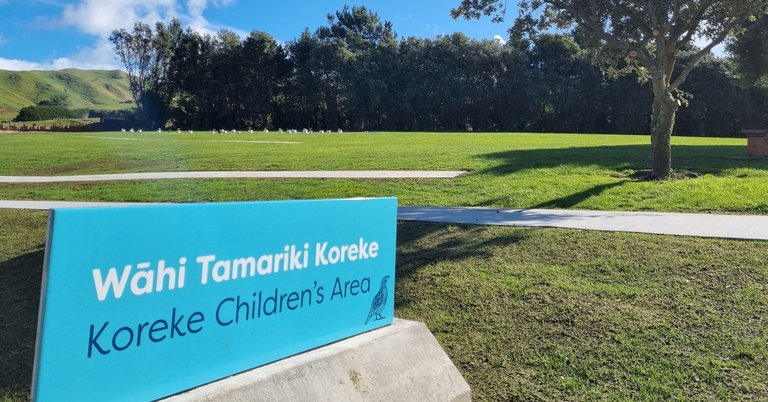 The new Koreke Children's Area at Whenua Tapu Cemetery in Porirua will be a place of beauty and reflection for those who are mourning the loss of young children.
It was decided to open a new area of this kind in the cemetery before actually needing it, Parks & City Services manager Julian Emeny says.
"It's sad of course to realise our current children's area is nearing capacity, but we've had some foresight to open up this new space," he says.
"It's been through a process of careful design and construction to make sure it's a special place in the cemetery, and our city, for whānau to come after losing a pēpē.
"We've built the area to provide burial and ashes plots well into the future, and there will be planting up here to further enhance it as an area of solemn reflection."
The Koreke Children's Area is on your left just after the toilet block in Whenua Tapu's top area.
Whenua Tapu is going through a few changes right now, with the Kōwhai Garden, also in the cemetery's top area, accommodating further ashes burials for our community.
The gardens have recently been replanted in preparation and a kōwhai tree placed in the centre.
"This is such a lovely setting for people to come to," Julian says.
"The wisteria will grow around here and the surrounds will create a beautiful sanctuary."
Whenua Tapu's chapel and crematorium was upgraded in 2021, and, in 2022 and this year, the entire cemetery was awarded Green Flag status for reaching a benchmark for the management of a recreation area.
It is a welcoming space for the Porirua community – and visitors – that staff are immensely proud of, Julian says.
"We know that Whenua Tapu is a beautiful and well-presented space for people to come to, but the work that we are doing there – looking long-term as well as the outstanding day-to-day care by our staff – makes this an important place for our city."
15 Aug 2023