New park will protect Plimmerton Beach access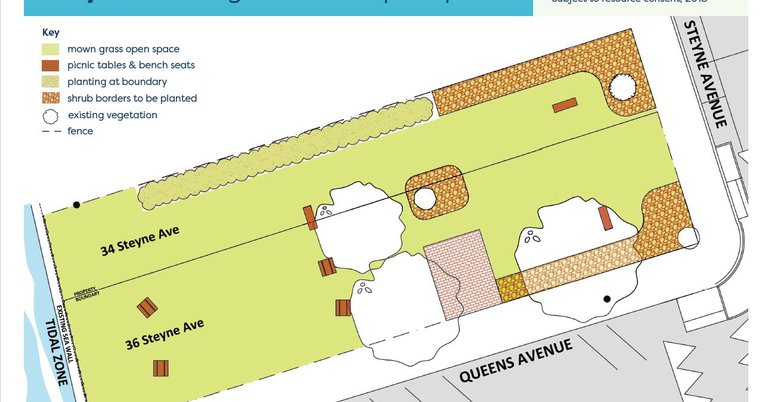 A neighbourhood park is being created alongside Plimmerton Beach on land the city owns at 34 and 36 Steyne Avenue.
Resource consent has been granted for stage one of the project that will involve removing the two houses currently on the sites and tidying up the land for the public to use, says Parks Manager Olivia Dovey. 
"Our aim is to create a neighbourhood park to be enjoyed by local residents and beach goers. Plimmerton Beach is such a popular destination and this work will protect the public's access to the foreshore for the future."
The intention is to remove the two houses, tidy up the land and then gently landscape it before seats and picnic tables are installed. A number of large trees and gardens, already on the sites, will remain and be added to.
In the future, subject to funding, the community will be asked for their thoughts on how the space could be used longer-term.
"The benefit of this staged approach is that it allows people to experience using the park before we invite feedback. We want people to get a good feel for the space before thinking about how it might be used in the future."
The city bought the properties in 2011 with the intention of creating a neighbourhood park.  Since then, the properties have been rented out while the project went through the Councils Long-term Plan process.  
"Now that funding has been approved for stage one, we have been seeking resource consent for the project and are liaising with neighbours," says Ms Dovey.
"All going well, we hope to remove the houses in March and have the park ready for use during the first half of this year."
21 Feb 2018