New street flags raised in Waitangirua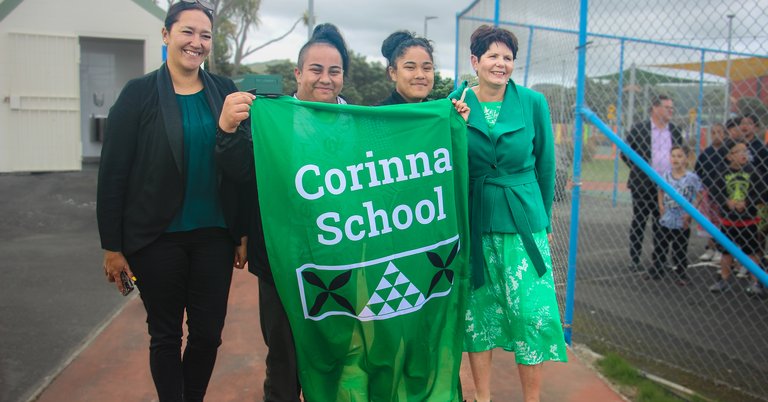 Porirua City Mayor Anita Baker and Deputy Mayor Kylie Wihapi joined members of the Waitangirua community on Wednesday to launch a series of street flags which have been made possible through the Waitangirua Village Community Group working with Council as a Waitangirua Village Project.
There are now eight colourful street flags adorning the streetlight poles in Waitangirua Community Park along Warspite Ave.
The first series of street flags is themed Education, celebrating different local schools and preschools in Waitangirua: Corinna School, Te Kōhanga Reo o Ngā Kawai, Natone Park School, BestStart Waitangirua, Tairangi School, A'oga Amata Porirua EFKS, Te Kura Māori o Porirua, Waitangirua Kindergarten and Tairangi Kindergarten.
Other flags planned in the series will promote Anzac Day remembrance, Matariki, and health and wellbeing. Each set of flags is planned to be on display for about six months each.
30 Nov 2022