New weather station confirms warmer Porirua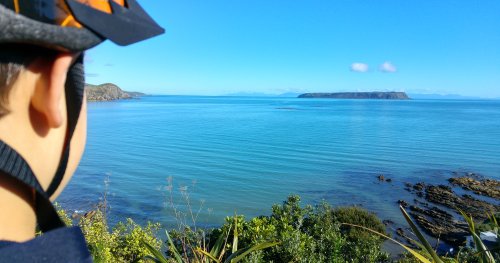 Above: Looking out to Mana Island on a beautiful day.
It's official - Porirua's weather is warmer than we've been led to believe. 
The city's new automatic weather station at Elsdon Park opened in in April. Prior to this our weather readings were taken from data gathered on Mana Island.
Analysis of the June data, comparing the readings from both sites, showed that on average Porirua maximum daytime temperatures were 2 degrees warmer than Mana Island.
This was great news and confirmed what locals have known for a long time, said Porirua Mayor Mike Tana.
"We always knew Porirua was warmer and sunnier than we've been seeing in weather reports, but now it's official." 
The data was compared by Dr Alex Pezza, Senior Environmental Scientist, Climate, at Greater Wellington Regional Council.
"Overall I think it's pretty clear and well demonstrated that it was a fantastic initiative to have this new station installed, as now we can see exactly what a large difference there is between Porirua and Mana Island," Dr Pezza said. 
As well as being warmer during the day, the analysis showed Porirua was 3.6 degrees colder in the mornings than Mana Island, showing it had a very different climate overall because of its maritime location.
Porirua City collaborated with Metservice, NIWA, Wellington Rural Fire Authority, Wellington Water and Greater Wellington Regional Council to develop the station, with most joining the city in contributing to its cost.
"We worked together well and not only do we get to brag about our weather, but it has important practical use," Mayor Tana said.
"As well as having Porirua accurately reflected in Metservice reports, this lets NIWA track our long-term climate data, the Rural Fire Authority can accurately update fire ratings, and we have better information for our stormwater management and harbour restoration projects."
Porirua colleges will also be able to use and study the data.
18 Jul 2017