Nominations open for Porirua Sports Awards 2017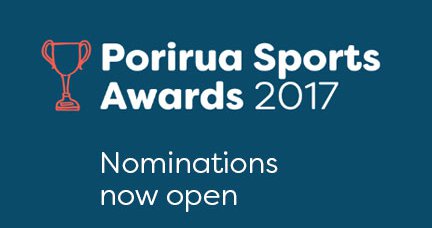 Calling all Porirua sport stars, sports teams and super coaches – nominations are open for the 2017 Porirua Sports Awards. 
The awards recognise, celebrate and reward sports people living in Porirua City for their achievements over the past year.

Acting Mayor Izzy Ford says the awards inspire and help locally gifted sports people to reach their potential and celebrate those who have achieved in their sport. 
"We've a wealth of talent in Porirua and the city has produced many top sports stars.  These awards are a fantastic way to recognise our up-and-coming stars, those who have been successful for a number of years and the coaches and volunteers who work to support them."
You can nominate your best and brightest in the following categories:
young sportsman (aged under 19 on 31 August 2017)

young sportswoman (aged under 19 on 31 August 2017)

individual sportsman (aged over 19 on 31 August 2017)

individual sportswoman (aged over 19 on 31 August 2017)

sports team (of two or more persons)

disabled sportsperson (individual or team member)

coach of the year

volunteer of the year

service to sport.

Download the nomination form.
Nominations close on Monday 25 September 2017.
The Porirua Sports Awards 2017 dinner will be held at Te Rauparaha Arena on Thursday 26 October 2017.
1 Sep 2017