Pātaka's autumn exhibitions celebrate stone and glass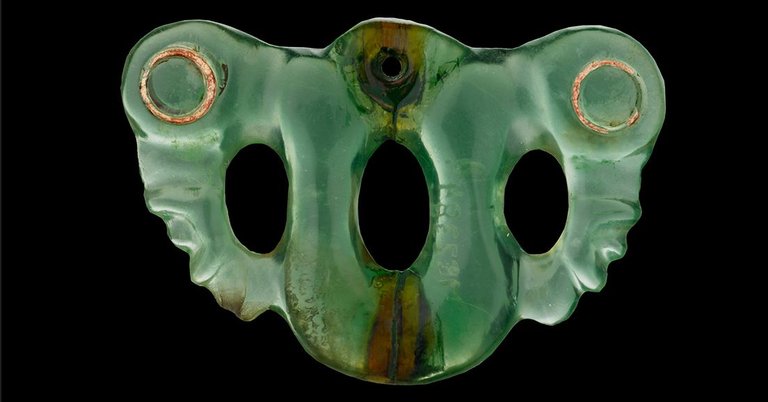 Two new exhibitions opening soon at Pātaka Art+Museum demonstrate the beauty that can be found in stone and glass.
Kura Pounamu: Our Treasured Stone opens on 18 March and Passengers opens the following day.
Kura Pounamu tells the story of hundreds of years of Māori invention, innovation, imagination and spirituality with pounamu – New Zealand greenstone.
This is a touring exhibition, which has been curated by Te Papa Tongarewa, working closely with Ngai Tahu, and Pātaka is the first North Island venue for it.
"Kura Pounamu is a wonderful exhibition that has toured extensively, including overseas to China and Europe," says Pātaka Director Ana Sciascia.
"This is a great opportunity to come see the story of pounamu and learn about the different varieties of stone, stories from kaitiaki, the land where it is sourced, as well as some exquisite pounamu craftmanship.
"I have been raised with a love and deep appreciation of pounamu. Pounamu holds stories, connections, and memories. It holds mana."
Among the 200 taonga pounamu which will be on display, an image of Te Rangi Topeora – a chieftainess and composer, niece of Te Rauparaha and sister of Te Rangihaeata – is also included in the exhibition.
There will be an opening karakia, k rero and waiata led by Ngāti Toa to mark the opening of this exhibition on Saturday 18 March from 8am at Pātaka.
The second exhibition, Passengers, features two recent bodies of sculptural work by artist Vicki Fanning. This exhibition steers technology, history and abstraction into ethereal bodies of glass.
Upon a moment is an installation of three large-scale works made from polycarbonate and flame-worked Borosilicate glass. It is presented alongside the Subscriber series, which comprises six ceramic and stained glass works that resemble modern curios.
"Although visually different, both shows play with the inherent qualities of glass, and what those qualities can hold and deliver," explains Fanning.
"It's surreal that I'm still working in a medium that has been part of my family for three generations. My grandfather in decorative glass through the Wanganui Glass Company and my father in the logistical use of glass in communications."
Passengers opens on Sunday 19 March with an artist talk at 10am facilitated by Greg Donson, the Curator and Public Programmes Manager from the Sarjeant Gallery Te Whare o Rēhua Whanganui.
For more information, visit pataka.org.nz
13 Mar 2023