Phoenix enjoy new Porirua home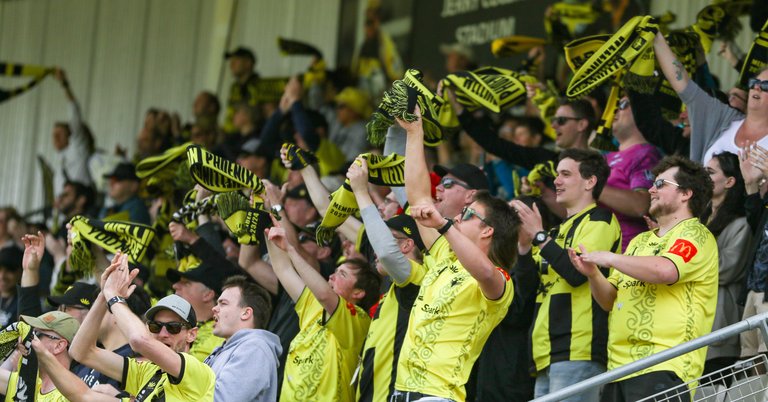 The Wellington Phoenix women's side may have found a happy home at Porirua Park.
Playing their first game at the venue, instead of Wellington's Sky Stadium, the team found their groove, beating Western United 3-1.
The match on 12 November was played in front of more than 1700 fans, who voiced their approval regularly as the Nix continued their strong start to the A-League campaign. The Jerry Collins stand was rocking with chants and noise and the food trucks did a roaring trade, showing the ground was an inspired choice for six of the Wellington club's home matches through until mid-March.
The recently upgraded venue hosted the South African team during the FIFA Women's World Cup, with new dressing rooms included in the revamp.
Porirua City Council has plenty of free tickets to give away as the season progresses, so make sure you visit our Facebook page in the week of matches at Porirua Park. Under 16s can also get a free Phoenix season membership by signing up at Macca's Jr Nix, through their football club.
The other games at Porirua Park this summer are:
Melbourne Victory, 10 Dec (4pm)
Canberra Utd, 28 Jan (5pm)
Adelaide Utd, 11 Feb (5pm)
Sydney FC, 17 Mar (4pm)
Western Sydney Wanderers, 30 Mar (4pm)
Parking will also be a cinch on game day, with parking available above the ground (in Gear Tce) and free shuttles from the train station.
Porirua Mayor Anita Baker says it was an outstanding day out and Porirua Park showed how it was a perfect fit for top-level sport.
"What a fantastic atmosphere and the surface was top notch – our Events and Parks & City Services staff have done brilliantly to get it ready, so we can build on that wonderful momentum from the FIFA Women's World Cup."
Go to wellingtonphoenix.flicket.co.nz to buy tickets.
21 Nov 2023