Porirua City's Long-term Plan released for community feedback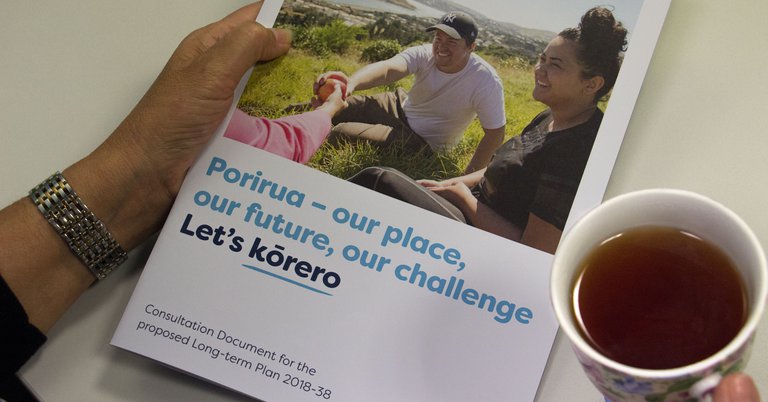 Porirua City's Long-term Plan consultation document has been released for community feedback. 

Mayor Mike Tana says the Plan guides the city's work for the next 20 years. 
"Our mahi is to make Porirua City even better than it is now for everyone who lives and works here. We need to improve the way we cope with natural disasters, invest in growth and infrastructure, and deliver services that meet the diverse needs of our growing communities.  
"Over the 20 years of the Plan, Porirua City will be investing $770 million on improving and upgrading the city's core infrastructure for safe drinking water, taking away and treating wastewater and improving stormwater to protect our harbour and reduce the risks of flooding.  This funding will also pay for our villages' walkways, cycleways and roads."
The city's investment of $40 million in the Transmission Gully Motorway link roads into Porirua is the biggest Porirua has ever made and the Plan includes options to take advantage of the opportunities that will come with this major investment.
"We've projected a 5.25 per cent average rates increase for the next four years, with this lowering significantly in year five of the Plan. It's important we get your feedback on this. Our challenge is to find a way to deliver these things while trying to keep rates as low as possible.
"Running a city is a complex and costly job, and we need our community's input into the decisions we make. We are a diverse city where people have different priorities and views.
"We'll be at various events so we can kōrero with as many of you as possible. Come along and share your thoughts on what's in this consultation document."
You can pick up a copy at our city libraries and administration building or view and download a copy from our website poriruacity.govt.nz/ourplace.
"We'll also be running three community workshops where we can discuss what's in the consultation document."
They are at:
Mana Cruising Club, 6-8pm, Monday 26 March
Porirua RSA, 6-8pm, Monday 9 April
Porirua Club, 6-8pm, Monday 16 April
"If you can't make one of these workshops you can give us your feedback online by going to the website address above or by completing one of our hard copy submission forms that are included in the consultation document. You have until 23 April 2018 to have your say. We look forward to working together with you for the future of our city."
22 Mar 2018