Porirua City's waste gets an audit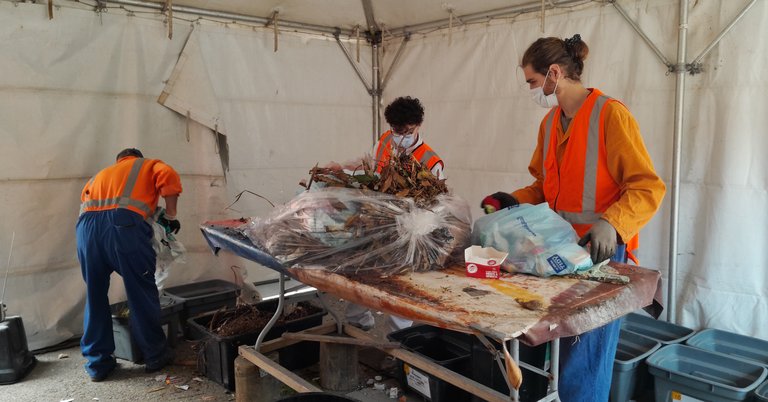 Not all heroes wear capes – especially the contractors from Waste Not Consulting and Waste Watchers who spent last week sorting through Porirua City's waste.
Why were they sorting through the city's waste? Every council in New Zealand is required to undertake a Solid Waste Analysis Protocol (SWAP) audit every three to four years.
Last week it was our turn. The work involved contractors randomly collecting Council rubbish bags and private contractor wheelie bins from neighbourhoods around the city every day last week, taking it up to Spicer Landfill, and sorting it by hand.
The contractors sorted through three tonnes of the city's waste last week, dividing it into 25 different categories, such as organic, recyclable and non-recyclable paper, food waste, plastics, clothing and textile, and glass. Each category of waste was weighed individually after it was sorted. Everything collected was then thrown out – no items or identifying materials were kept.
The SWAP audit provides Council with valuable data about what residents in Porirua City are throwing away. Once the results are received, it will provide Council with a more robust understanding of what's coming through and help us to make important decisions about waste reduction in our city.
26 Oct 2022