Porirua Sports Awards return after hiatus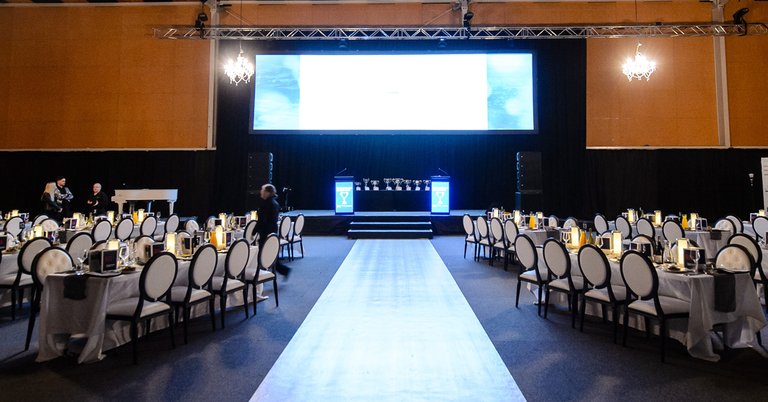 The Porirua Sports Awards are back on – and nominations are open!
As with many large events in recent years, the awards unfortunately could not be held in 2020 or 2021 due to changes in Covid-19 Alert levels. But the Porirua City Council event is back this year, and will be held at Te Rauparaha Arena on 2 November.
Porirua City Events Manager Helen Brookes says it's fantastic that this well-known event is returning to the calendar, especially as there is so much for the sporting community to celebrate.
"It's awesome that we can hold these awards again to showcase sporting achievement in our city.
"It's important to get your nominations in soon so we can highlight all the wonderful teams, individuals, coaches and administrators, and acknowledge the hard work they have done."
Awards categories are young sportsman and sportswoman; individual sportsman and sportswoman; team; disabled sportsperson; coach; volunteer; and service to sport.
The qualifying period for the awards spans the 12 months to 31 August 2022.
This year the judging panel for the awards represent years of experience across multiple codes – former Black Sox captain and coach Mark Sorenson, Thomas Perenara (rugby), Western Suburbs Football Club Chair Dean Eager, Cathy Roa (netball) and basketball's Deslea Wrathall.
Ms Brookes can't wait for the event to go ahead once more, bringing many of the city's talented sportspeople together under one roof.
"I always look forward to the awards evening – highlighting these people who have strived so hard to put themselves and this city on the map.
"Sport is such a huge part of this community and we want to acknowledge all that effort."
Nominations for the Porirua Sports Awards are now open, so be sure to get them in before the closing date of 7 October – the nomination form can be found here.
6 Sep 2022