Porirua Youth Awards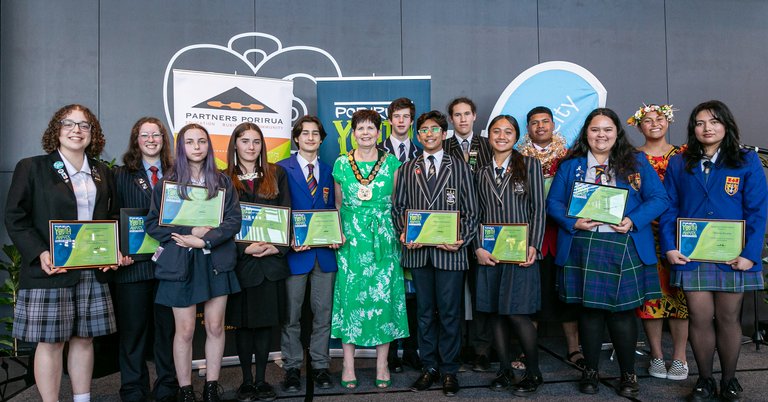 The Partners Porirua Youth Awards were held on 19 October at Pātaka.
Porirua City supports these awards and we'd like to recognise the 13 recipients for 2022. The purpose of the Porirua Youth Awards is to celebrate the success of our young people who are excelling in the areas of art and culture, education, sport, STEM, environmental and community work.
A big congratulations to:
Junior category winners – Ishaan Badiyani, Teniku Vailahi and Paige Lilo
In the senior highly commended category - Kaita Himmel-Jibiki, Cedar Porteous, Mannfred Sofara, Ana Ayoro, Maiden-Lee Coe, Jack Chapman, Isobel Recce and Oriana Ewens.
And receiving senior excellence awards - Samuel Lee and Hannah Grace.
Ka pai!
20 Oct 2022