Porirua's splash pad to open for water play fun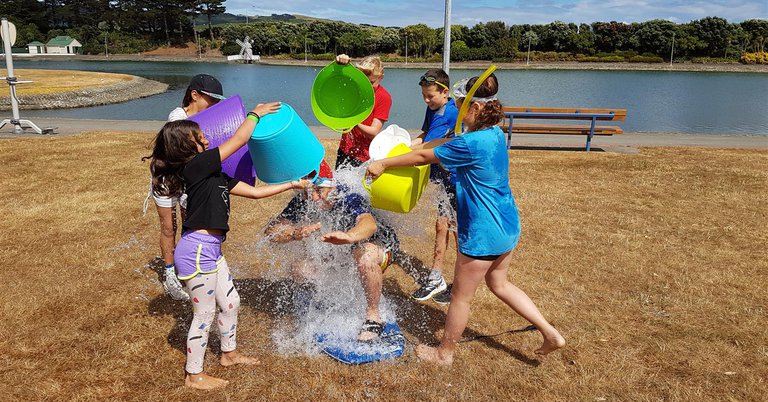 Join us for a party to launch Porirua's free splash pad at Aotea Lagoon next week.
The party on Friday 22 December will run from 1pm to 3pm with free gelato ice-cream, tea and coffee and a sausage sizzle, while supplies last.  There will also be music and rides on the miniature train for a gold coin donation.
"I can't wait to share this awesome splash pad with our community," says Porirua Mayor Mike Tana. "It's going to be a fantastic attraction for local families and visitors from around the region and its important investment in our tamariki and rangatahi."
The 250m2 splash pad has been built on Aotea Lagoon's northern No. 1 lawn, off Papakowhai Road.
It features three sections aimed at toddlers, families and teens with the water features working in random patterns to keep the fun flowing.
"It's going to be fantastic having it open this summer, so join me for the launch celebration on Friday.  Bring a picnic rug or deck chair, plenty of sunscreen and a gold coin donation for the train," says Mayor Tana.
Councillor Ross Leggett says the splash pad was requested by residents through the Annual Plan process a few years ago and the project has included the development of 22 extra carparks.
"I've been watching its construction with interest and we're really pleased to have been able to deliver on this request in time for Christmas and summer. We're expecting it will be a very popular attraction, so have added the extra parking too." 
The splash pad's toddler area includes low-level water jellies, mister and sprays. The family area has jets of water in a variety of shapes and sizes, a rainbow of misty water and a rainforest that pours water, while the teen area has spray cannons, in-ground water jets and a massive 6 metre high water bucket dumper called the Supersplash.
All the water is treated on site and then recirculated. Good monitoring systems are in place, so if there are any water quality issues it will shut off automatically.
The splash pad will operate during daylight hours that will vary during the year.
**NB: The miniature train can only take dry passengers - so you'll need to towel down before taking a ride.
Pictured above: Mayor Mike Tana gets into the spirit of the new splash pad with (from left) Lily Elias (black cap) 10,  Maggie Elias (in purple shorts) (8), Jasmine Young (blue T shirt and snorkel) 11, Daniel Young (12) and Jed McLachlan (12).
14 Dec 2017