Road resurfacing policy reviewed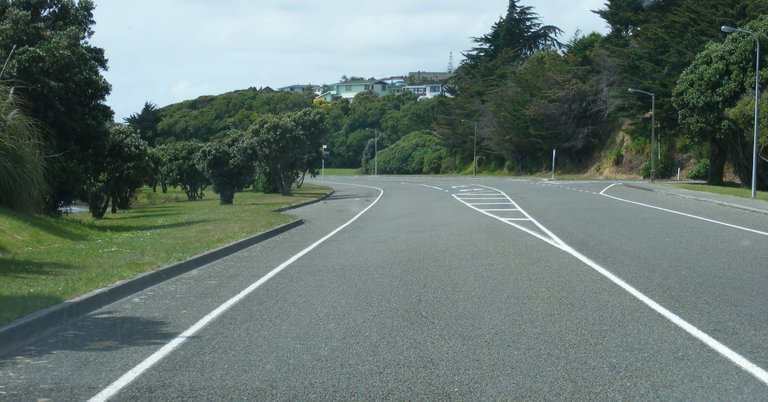 A review of the way roads are resurfaced in Porirua has found that this is being done in an appropriate, affordable and fair way for the city.
Porirua City Council's City Delivery Committee today recommended that the Council confirm the existing resurfacing policy – that asphalt is only used where it is technically required.
Under that policy all roads are chip sealed except where for technical reasons – typically steep grades or high turning areas such as intersections and cul-de-sacs – asphalt is justifiable. Under this policy 16.5 kilometres of Porirua's road were resurfaced with chip seal and 5.5km with asphalt in 2017/18.
Committee chair Anita Baker said the issue of chip seal versus asphalt road surfacing has been debated for many years, so regular reviews are done to make sure that our policy is appropriate.
"Our residents sometimes tell us they would prefer asphalt over chip seal, however this is many times more expensive , so we've asked for another review to examine the options," she said.
Asphalt currently costs $33 per square metre compared to chip seal at $6 per square metre. Asphalt has a smoother surface and is quieter, but chip seal has better skid resistance.
The report looked at five options – the status quo, extending the use of asphalt, replacing like with like, using asphalt for all resurfacing, and allowing residents to fund the difference in cost.
Mayor Mike Tana said the report found that the status quo is the most sustainable, affordable and equitable solution."
"On reviewing all the options it was found that increasing the use of asphalt would need a major increase in council budgets, and this would have a significant impact on rates.
"Alternatively we'd have to resurface a smaller area of roads each year and the roading network as a whole would suffer," he said.
 If asphalt had been used for all road resurfacing in 2017/2018 the cost would have been more than double, at $5.5 million compared to $2.1 million under the current policy.
Mayor Tana said this clearly wasn't feasible at a time when the city was working hard to keep rates as low as possible.
"Equity across the city is also a factor. We don't want to see different levels of service in different areas because some residents are able to choose to pay the difference and get asphalt in their street," he said.
As well, a user pays system would be problematic with all residents of a street having to agree, and payment systems and administration being needed, he said.
"Having analysed all the options we are confident our current policy is the most appropriate."
14 Jun 2018