Shine a spotlight on local heroes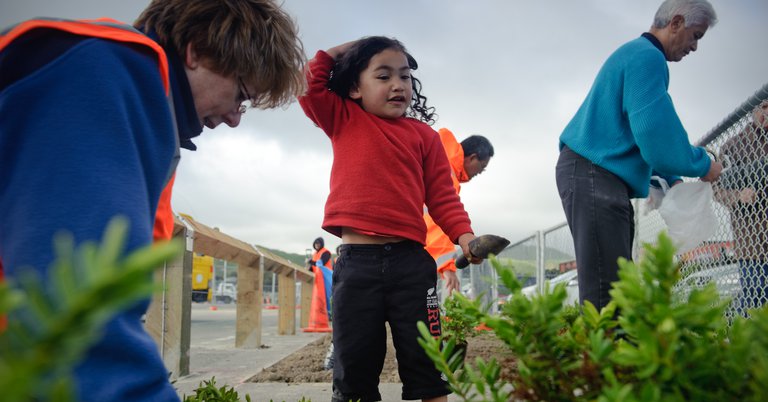 We want to celebrate people who've done great things for Porirua city and are calling on you to nominate local heroes.

The Civic Awards are the city's highest honour for residents who've volunteered their time and made a big impact in Porirua, says Mayor Mike Tana.

 "We want to hear about those hard working volunteers out there in our community who give up their time and make a significant contribution," he says.
"They could be someone who leads from the front, but equally they may be that person who works tirelessly behind the scenes and away from the limelight. We'd love to give those people the recognition they deserve."

Nominees may be volunteers in areas like the environment, social services, education, youth or culture.

Or they could be someone who contributes to the city's development and helps put Porirua on the map," Mayor Tana said.
Sporting achievements aren't included, as these are covered by the Porirua Sports Awards later in the year.

The awards are designed for volunteers but there may be exceptions made for people in paid work who have gone well beyond the call of duty.

The Mayors of Porirua have presented Civic Awards to more than 100 residents since they were established in 1993.

"We know Porirua is blessed with many talented, giving people who share their time with others and make this city the special place it is," says Mayor Tana.

"So if you know someone that fits that description, please let us know by nominating them for a Civic Award."

Nominations close on 13 April. Forms and guidelines are available here, from the Council building at 16 Cobham Court, Porirua, or at our libraries.
Last years recipients were:
Annabell Malaulau – a parent whose volunteer work at Holy Family School includes fundraising, daily school gate and road patrol duty, helping in the classroom and coaching school sports teams.
John Te Ārawai Ngāhana-Hartley – a leader in conservation and revitalising work in Bothamley Park, clearing and maintaining areas of the park and replanting with native plants.
Cheryl Brown – an executive member of the Rānui Residents' Association since its formation in 2007, and a driving force behind the Association.
Jeff Chapman – a governing member of the Titahi Bay Community Group, a founding member of Te Ara Moana Charitable Trust (which delivers water-based activities) and the GROW group (building a community garden at Titahi Bay Intermediate).
Dr Elizabeth Sneyd and Craig Utting – the dedicated volunteers behind Virtuoso Strings Charitable Trust, teaching teaching violin, cello and viola to children in 11 low-decile schools in Porirua.
23 Mar 2018