Special Olympics and rugby win big at Porirua Sports Awards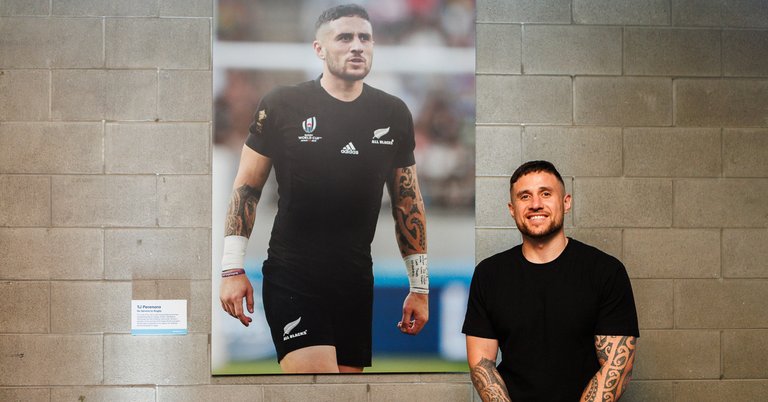 Du'Plessis Kirifi was named the supreme winner at the Porirua Sports Awards on Wednesday night, while another of the city's favourite rugby sons was inducted into Te Rauparaha Arena's Hall of Fame.
Kirifi led the Wellington Lions rugby side to its first national provincial championship win in the 2022 season, with his work as openside flanker gaining him representative honours with the All Blacks XV in Japan in July.
He wasn't able to attend the sports awards ceremony at the Arena last Wednesday, but said in a pre-recorded message he was "truly thankful" for the honour of winning the Don Tricker Trophy for sportsman of the year, and then the Michael Campbell Trophy for the supreme winner on the night.
The other category winners on the night were Liam Neal (young sportsman, canoe sprint racing), Maria Galatescu (young sportswoman, tennis), Elizabeth Hewitt (sportswoman, athletics and aerobics), Gary Fugle (volunteer, Pare-Plim Softball), Karl Hobman (disabled sportsperson, long-distance and sprint waka ama), Logan Amer (coach, Special Olympics Mana), and Special Olympics Mana Swim Team.
Amer, in accepting his award, said it was unexpected and fantastic recognition for Special Olympics and its ongoing success here in Porirua.
Before the awards began, TJ Perenara was the 16th individual to be inducted into the Arena's Hall of Fame. The 80-times capped All Black halfback said in a Q&A session with awards MC Jeff Hunkin that seeing his photo up in the hallway was a humbling and proud moment for him and his family.
Deslea Wrathall was also honoured on the night with the Service to Sport award, for her dedication to basketball in Porirua, and coaching and mentoring overseas.
7 Nov 2023