Spicer Landfill charges to increase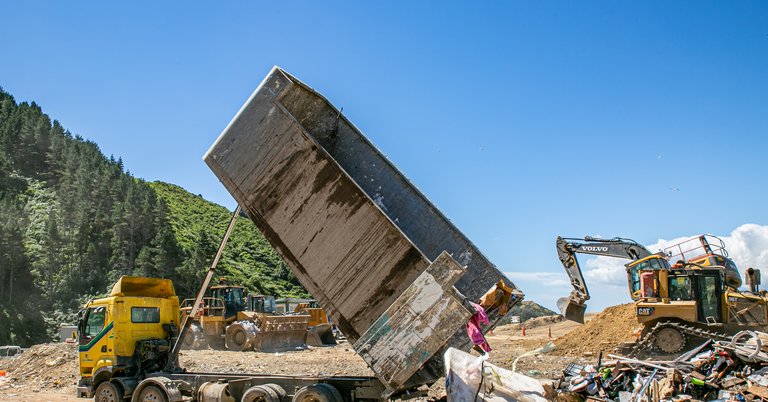 Customers bringing rubbish to Porirua's Spicer Landfill can expect an increase in fees from 1 July due to rising Government charges.
On 31 May the Wastewater Treatment Plant and Landfill Joint Committee, which has members from Porirua and Wellington city councils, agreed to the new charges to cover two main costs imposed by the Government in operating the landfill.
Firstly, the waste levy paid to the Ministry for the Environment for each tonne of waste that is taken to the landfill will go from $20 to $30 per tonne, while the second is linked to the Government's Emission Trading Scheme.
As owners of the landfill, Wellington and Porirua city councils are required to purchase and then surrender carbon credits to offset greenhouse gas emissions from the landfill. The cost of the units has gone from about $35 a year ago to $70 per unit now.
What this means for commercial and public users is an average increase of 17 per cent for costs across the board.
The cost of rubbish bags will also rise, from $3 to $3.50 per bag, and now $35 for a pack of 10.
"We appreciate these costs come at a difficult time for our residents and commercial operators, but extra charges from the Government means we need to pass these rising costs on in order to keep the landfill operating as a viable, and important, facility for Porirua," says Porirua Manager Water & Waste, David Down.
22 Jun 2022