TEDx back at Pātaka with ideas worth spreading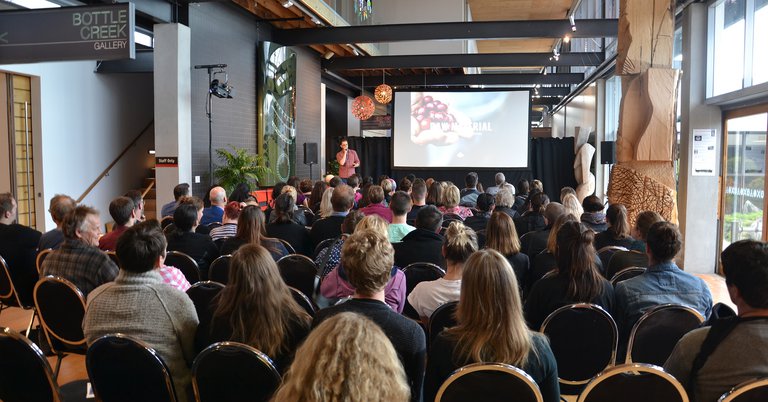 Penguins, pay gaps and posture will be hot topics for 100 lucky TEDxWellingtonSalon ticket holders at Pātaka early next month.
It's the second time that TEDx has come to Porirua, with last year's offering a sell-out success. The TEDxWellingtonSalon community event at Pātaka will be a shared experience, with a chance to hear from some of the fantastic TEDxWellington speakers from this year's sold out June event:
• Nick Curry helping us all to think about and readjust our posture
• Jo Cribb giving a passionate call plus solution to closing the gender pay gap
• John Cockrem updating us on the fantastic work he's doing with penguin conservation, which incorporates kaitiakitanga and the Māori world view.
Two hand-picked TED talks will also be screened and there'll be crafted opportunities to creatively converse with other attendees through facilitated challenges. This is a chance to interact with other TEDx fans and community members in Wellington and the wider region.
Porirua Mayor Mike Tana will open the event and is stoked to have TEDxWellingtonSalon returning to Porirua. "I'm particularly looking forward to hearing from John Cockrem, who has been working closely with Ngāti Toa, at Hongoeka Marae, to protect our populations of kororā, the smallest species of penguin in the world."
Ticket registration opens today for the event, which is on Tuesday 3 October at Pātaka from 6–8pm. Drinks and nibbles will be provided and entry is free, but a ticket is required. Tickets are limited to 100, so get in quick! You can get tickets via Eventbrite or through TEDxWellington.
13 Sep 2017