Temporary changes to landfill drop-off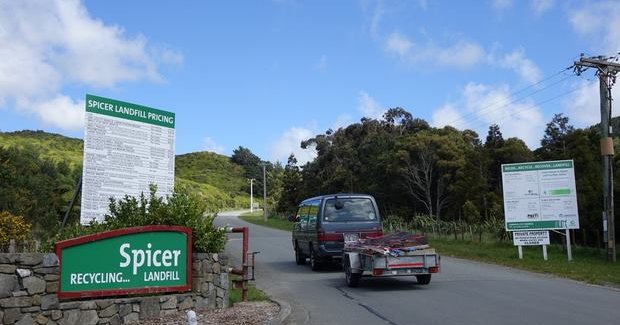 Work on scheduled maintenance at Spicer Landfill from 13 March means there will be some changes to how residents can drop off their waste.
The work to repair and upgrade the concrete surface in the 'pit' where domestic customers drop their waste is expected to last for about three weeks. The pit surface is due for an upgrade after years of wear and tear.
"This work will extend the useful life of the facility," says Porirua City Council Manager Water and Waste David Down. "It will avoid further deterioration which, if left, could lead to issues in future for its ongoing use."
During this time there will be no access to the regular waste drop off pit.
For those needing to drop off domestic waste during the repair period, there will be skip bins set up at the pit carpark area, meaning any waste being dropped off will need to be lifted by hand into the bins.
Larger items or loads that cannot be unloaded by hand can be taken to the repurposed lower green waste area.
Commercial customers will still be able to access the tip face as per normal.
Mr Down says there will be times when different parts of the drop-off areas may be coned off to allow for safe access for equipment to load and take waste to the tip face.
"We're asking people to please be mindful, patient, and follow landfill staff directions while this important upgrade work is carried out."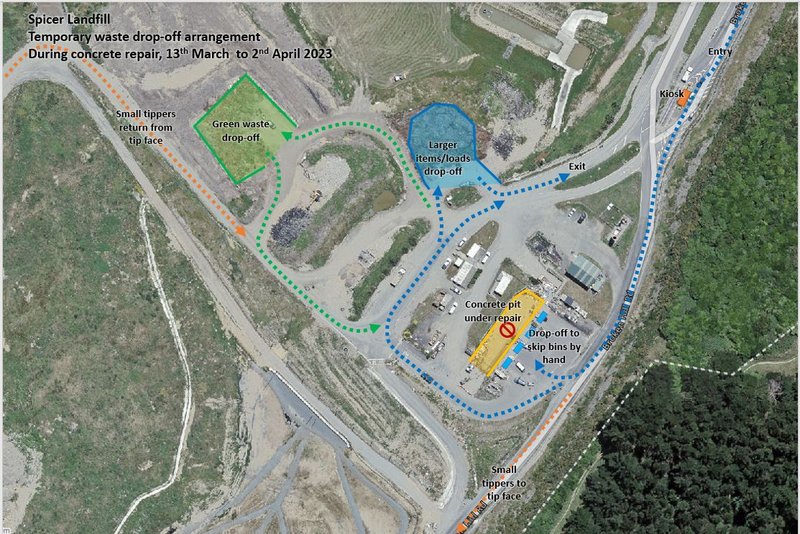 10 Mar 2023