Time to have your say on Arotahi – Titahi Bay Beach development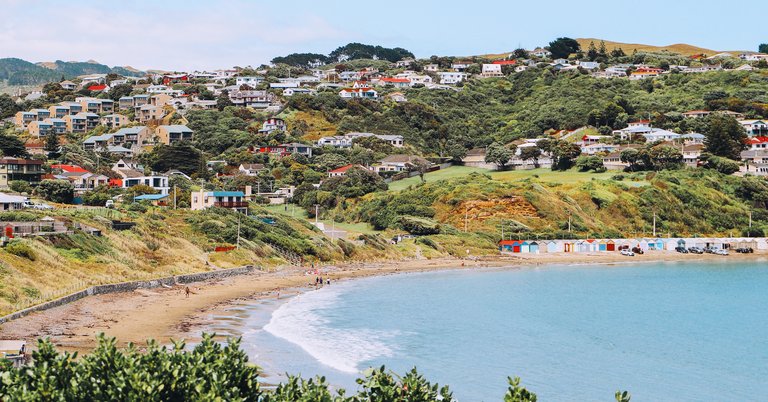 Porirua City Council has planned special events to engage with the public as a plan is developed to improve visitors' experience and sense of safety at Titahi Bay Beach.
This Friday, 31 March, from 5.30–8.30pm as part of a 'sunset and kai' session, the community is invited to bring along a picnic and kōrero about what Titahi Bay Beach means to them. This takes place on the grass by the Bothamley Lane car park.
For those unable to make Friday's event, Council will also be at the Titahi Bay Easter Fair on Good Friday, 7 April, 10am–3pm, and are keen to hear peoples' thoughts about opportunities for the beach.
There will also be pop-up sessions at libraries across Porirua and on the beach itself – check out our Facebook page for days and times.
This plan is being developed following results of a community safety audit in late 2021 that highlighted opportunities for improvement around parking, landscaping, access, toilets, and playgrounds.
A review of the Reserve Management Plan will also be included for Arnold Park and Titahi Bay Beach reserves.
Feedback from this consultation will form the next stage of Arotahi – the Titahi Bay Beach Development Plan, which will be a concept development plan for the south end of the beach.
Once this is created there will be another chance for feedback later in 2023. The outcomes will be transferred to the Council's Long-term Plan 2024–54. Engagement on a concept plan for the north end will begin in 2024.
"Much of the planning for this work has come from the safety audit and the need to renew assets such as the toilet block," says Council Chief Executive Wendy Walker.
"We're really looking forward to hearing what our community has to say – everyone loves the Bay, so we want to get this right for future generations."
Go to poriruacity.govt.nz/arotahi for more information.
28 Mar 2023