Trusted faces in trusted places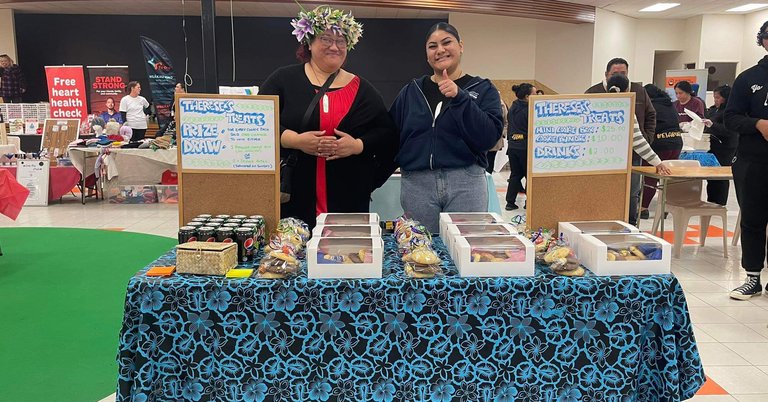 Porirua's Pacific Strategy has a new and delicious approach to encouraging feedback as it gathers a head of steam.
The strategy is in its infancy, being developed by Porirua City Council internally. But, instead of engagement with our community using methods of town hall-type meetings, on 11 August the Council hosted a Pacific Night Market at Te Akapuanga Cook Islands Hall in Cannons Creek. It was a hit, with many local businesses represented, and the wonderful food and entertainment bringing out hundreds on a chilly winter's night.
Porirua City Council's Senior Advisor Strategic Partnerships Pacific, Vanessa Masoe, says allowing for feedback on the strategy in a relaxed atmosphere (trusted faces in trusted places), with Council representatives, set up an environment people were comfortable with.
"There were no formalities at the night market, no hierarchical procedures or structures, just a natural sense of community with everyone on the same level," Vanessa says.
In the past, engagement often had the same voices heard and others afraid to speak up in front of others. The Pacific Strategy is being developed at the same time as the Council's new Māori Strategy – both a first for the city.
"We need to move on from old ways of engaging and by having the interactive panels we had designed and placed at the hall, and allowing our Pacific people to talk to us confidently, the responses we got were open, honest and truthful.
"The panels used Pacific terminology, icons and images and people could see themselves in the communication Council provided. As a consequence, our community could share their thought, aspirations and solutions for our strategy.
"It was amazing to have so many of our community at the market and this was a huge win for the Council – the feedback we received will feed into our strategy in a really positive way."
25 Aug 2023